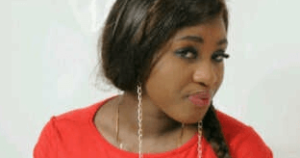 Ifeoluwa Olawale is a fast rising Yoruba actress known for her role in the movie "Amu Idunnu".
Ifeoluwa is one of the talented actress known for intriguing roles in the yoruba movies.
She's not only beautiful, she's also skillful and intelligent, having carved a niche for herself in the movie industry.
Ifeoluwa got into the industry through Kemi Akorede before she later met Tayo Amokade popularly known as Ijebu.
She has starred in a lot of movies and also produced the movie "Ajoke Apesin".
READ ALSO: Who Is Ijebu? Olatayo Amokade Biography, Age, Movies
Ifeoluwa Olawale was rumored to be in a romantic relationship with Ijebu which she denied. She said the actor propsed to her but she rejected as she doesn't want to date anyone in the movie industry.