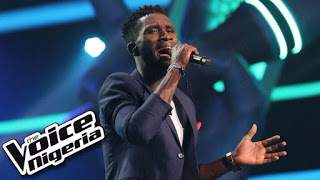 Idyl biography, real name, nationality, state of origin and everyhting you need to know about the Voice Nigeria season 2 winner.

Idyl was probably the least person in the talent show that was expected to win the competition but grace made him to stand out.
Little is known about the singer apart from winning the talent show, so here are the things you probably don't know about him:
Idyl real name is Daniel Diongoli
Idyl is 22 years old
He is from Bayelsa state
Idyl was a former Engineering student of Niger Delta University, Yenagoa, Baylsa state.
He is also called a popular name "#GracePikin on social media by his fans .
He is a soul/ RnB singer
Idyl who is the winner of the Voice Nigeria, earns a recording conttract with Univeral music group, SUV car, N7million naira cash prize and an all expense paid trip to Dubai.