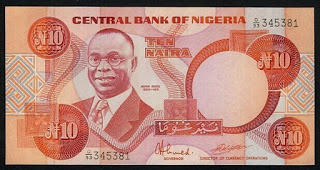 Here's a brief facts about Alvan Ikoku, when he was born and the date he died, his ahievements while he was alive and so on.

So many people knew little about Alvan Ikoku apart from the usual Nigeria ten naira note bill whose picture appeared on.
Below are some facts about him:
Alvan Ikoku's full name is Aalvan Azinna Ikoku.
He was born on August 1, 1900
He was a native of Arochukwu, Imo state.
He attended Arochukwu Government primary school for his primary education.
He also attended Hope Waddel College.
He received his first teaching appointment in 1920 with the Presbyterian Church of Nigeria.
He was also a senior tutor at St. Pauls Teachers' Training College, Awka, Anambra state.
Ikoku also earned his University of london degree in Philosophy in 1928.
Alvan Ikoku initiated free education in Nigeria through his "Education bill of rights" in 1962, which was accepted by the federal government.
He was a member of the West African Educational Council after his retirement from politics.
Ikoku rceived honorary Doctorate in Law for his contribution to education in 1965
A college was also named after him, Alvan Ikoku college of education.
A major road in Maitama, Abuja, Alvan Ikoku way was also named after him.
Alvan Ikoku died on 18th November, 1971.
That's all for now. If there is any mistake o anything missed out here, kindly make amendment through the comment section.