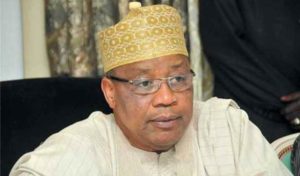 Ibrahim Badamasi Babangida is a popular Nigerian politician and businessman born on August 17, 1941 in Minna.
Babangida completed his secondary education at the Government college, Bida, Nigerian Miltary Training College, Indian Military Academy and the Command and Staff College, Jaji.
He is a retired Nigerian Army General who was President of Nigeria from August 27 1985 to August 26, 1993.
He was the 8th Head of State of Nigeria. He took over as the Military head of state from Muhammadu Buhari on August 27, 1985 and was succeded by Ernest Shonekan as interim President of Nigeria.
He also served as the Chief of Army Staff from January 1984 to August 1985 having taken over from Mohammed Inuwa and succeeded by Sani Abacha.
Babangida was a key player in most of the military coups in Nigeria (July 1966, February 1976, December 1983, August 1985, December 1985 and April 1990).
IBB as fondly called had an active military career in the Nigerian Army from 1962 to 1993 and rose to the rank of General.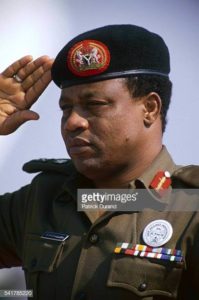 Aside politics, IBB also has interest in the telecommunications and oil industry in Nigeria. It's reported that he owns 65 percent of Fruitex International Limited in London and 24 percent of Glo network.
Babangida has been credited with the creation of 11 more states under his administration.
He was responsible for the annulment of the 1993 presidential election which was won by M.K.O Abiola
Personal Life
Ibrahim Babangida was married to Maryam and they had four children; Muhammad, Aminu, Aishatu and Halimatu.
His wife, Maryam Babangida died from complications of ovarian cancer on December 27, 2009.
Net Worth
Ibrahim Babangida is one of the most influential Nigerian politician and perhaps the richest with an estimated net worth of $5 billion dollars.