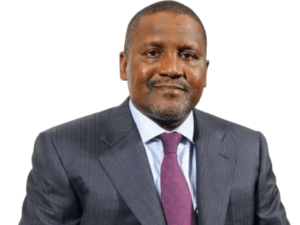 Aliko Dangote is famous Nigerian businessman and investor born on April 10, 1957.
Dangote is well known as owner of the Dangote Group which has interests in commodities in Nigeria and other African countries.
According to Forbes magazine, He is the 100th richest person in the world and richest in Africa having been able to surpass Saudi-Ethipian billionaire Mohammed Hussein Al Amoudi in 2013 by over $2.6 billion.
Dangote is truly the 'golden child' of Nigerian business circles, having serve as a source of inspiration to entrepreneurs in Nigeria and Africa as a whole.
He has shown what it takes to start small and dream big. He was able to face challenges and took advantage of opportunities.
His determination and focus has led him to where he is today being one of the greatest Nigerian and African men.
In fact, many Nigerian musicians never stop to sing about him. One of such is Adekunle Gold in "Pick Up".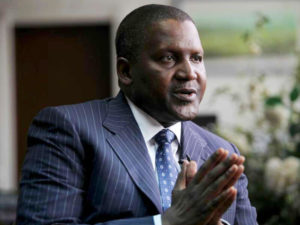 Early Life & Background
Dangote was born on April 10, 1957 in Kano state, into a wealthy Muslim family.
He has three siblings; Sani Dangote, Bello Dangote and a younger brother who dies in an air crash in Kano.
He is also the great-grandson of Alhaji Alhassan Dantata, the richest African at the time of his death in 1955.
Dangote attended Sheikh Ali Kumasi Madrsa and Capital High School, Kano. He also obtained a bachelor's degree in business studies and administration from Al Al-Azhar University, Cairo, Egypt.
Business Career
Dangote already possess a business mindset since he was in primary school where he would buy cartons of sweets and would sell to his fellow students to make profit.
At the age of 21, he got an initial capital from his late uncle, Alhaji Sanusi Dantata and that was the beginning for him to start his own business.
He established Dangote Group first as a small trading firm in 1977 which later expanded to be a multi-trillion-naira conglomerate with operations across the African continent.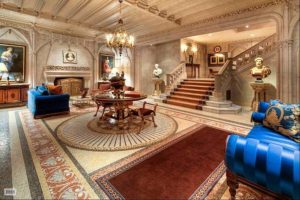 The Dangote Group covers food processing, cement manufacturing and freight. It also dominates the sugar market in Nigeria, being the major supplier to the country's soft drink companies, breweries and confectioners.
It has also moved from being a trading company to be the largest industrial group in Nigeria including Dangote Sugar Refinery, Dangote Cement and Dangote Flour.
Personal Life
Dangote has married four times and his first three marriages ended up in divorce. From his three marriages, he has 3 daughters; Halima Dangote, Mariya Dangote and Fatima Dangote.
READ ALSO: Femi Otedola Biography – Age, Net Worth & Pictures
Awards
Dangote was awarded Nigeria's second highest honour, the Grand Commander of the Order of the Niger (GCON) by the former president, Goodluck Jonathan.
Net Worth
Aliko Dangote is one of the most influential Nigerian businessman the richest man in Africa with an estimated net worth of $10.6 billion dollars.