Telegram app messenger is used for chatting between two or poeple just like the Whatsapp messeger.

Telegram has a lot of features like chatting with groups, hiding last seen, ability to hide chat, change chat background, use pasword for your chats and many others.
As you can see, the Telegram messenger has a lot of features.
It's feature ranges from chatting, playing games and learning some vocabularies with the help of bots and so on.
To enjoy some of its features like playing games, you are going to make use of telegram bot. So what are bots and what can they do?
Meaning Of Telegram Bots
Telegram bots are simply accounts which are oprated by software and they can often do a lot of things on the telegram like teach you things, broadcast news, remind you of an event, play games, and many more.
Types Of Telegram Bots
Examples of Telegram bots includes:
– ImageBot: It will help you fetch different kind of image on request.
– TriviaBot: This is sample quiz bot that allows you to test your trivia knowledge. If you'd like to compete with friends, simply open the bot's profile and use the Add to group button.
– Andy English Bot: This bot will help you to learn and practice English. You can chat, do exercises, learn grammer and play games.
– Live Chat Bot: This Bot allows you to have live chat on your website by adding some html.
– Utubebot: This bot can be used to get any youtube videos.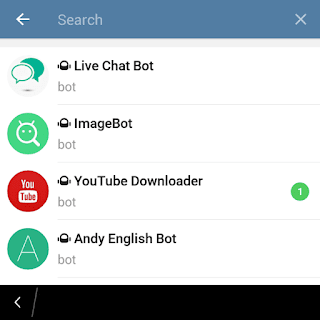 Other types of Telegram bots includes: PollBot, StoreBot, AlertBot, RateStickerBot and many more.
HOW CAN YOU CREATE YOUR OWN BOT?
Apart from using the above bots, you can also create your own Telegram bot on the app messenger to help you out with different things. Here's how to go about it: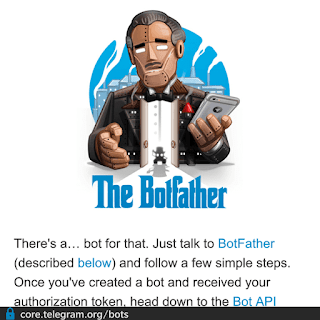 There is actually a bot called "The Botfather" which will help you in creating your own bot and also mange existing bot. All you have to do is just search @The Botfather and click on it. Simply follow its instructions and you are good to go.
The Botfather will help yu to create a new bot, edit bots, set description and profile picture.
So what can you use your bot for? Bots work based on the command you give to them like sending you weather forecast, news updates and so on.
mbtTOC();