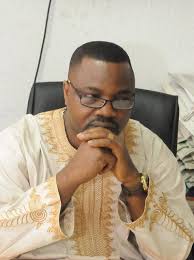 Gbenga Aruleba is a renowned Nigerian broadcast journalist well known for his news and current affairs programme "FOCUS Nigeria" which air on Africa Independent Television (AIT).
He is a great presenter and well informed political analyst who makes good use of the social media platform to advocate for a better Nigeria.
He has been recognized both locally and internationally for his unique style of presentation.
Gbenga Aruleba Profile
Date of Birth: February 25, 1960
Place of Birth: Ekiti State
State of Origin: Ikere-Ekiti, Eki State
Occupation: Journalist
Spouse: Oluwatobi Aruleba
Early Life & Background
Gbenga Aruleba was born on February 25, 1960
He originally hails from Ikere-Ekiti, Ekiti State.
Career
Aruleba began his career with Radio Lagos in 1983 wheer he served as an editor of the establishment before he left for DAAR Communications in 1996 as its General Manager of RayPower (Abuja) and later became head of current Affairs, a position he held til August 2016.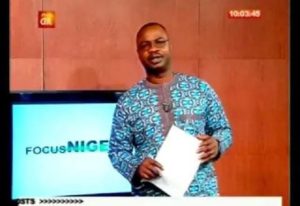 He anchored the TV show "FOCUS NIGERIA" which talks about some of the critical issues affecting the country from politics to other important matters.
The Chief news producer at AIT, announced his exit from the television show which he hosted for at least a decade.
He made this known in May 2018 and revealed that even though he has bowed out of from the show "FOCUS NIGERIA:, that he is still a staff at AIT.
READ ALSO: Reuben Abati Biography: Age, Educational Background
Personal Life
Gbenga Aruleba is happily married to his wife, Oluwatobi Aruleba and their union is blessed with lovely children. The couple lost their daughter, Rereoluwa, a day after her birthday.
References: 360dopes.com, Informationng, Ripplesnigeria