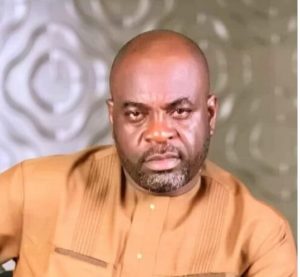 Born Funsho Adeolu Adegeye, popularly known as Funsho Adeolu is a Nigerian actor and producer known for his role in yoruba movies such as "Ale Ariwo" and "Idoti Oju".
Funsho was born on May 9, 1968 and hails from Ondo state, southeastern part of Nigeria.
He is the first son in a family of five children and for his education, he studied Guidance and Counseling at Ondo State University (OSUT).
Funsho started his career in 1976 with a role in the drama film "Coundown at Kusini" which featured the late Oba Funsho Adeolu, the Alaaye of Ode Remo. He also starred in the drama film "Heroes and Zeroes" alongside Akin Lewis, Olu Jacobs and Bimbo Akintola.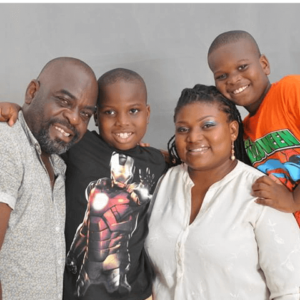 Funsho is a talented actor who acts in both Yoruba and English movies. Some of his yoruba movies include Oju Apa, Eyin Oka, Jesu Mushin, Asiri Owo, Iboji and so on. On his English movies, he has starred in movies such as Family Ties, The Antique, Cool Red, My Guy, Camouflage, My Guy, Silenced and Things Fall Apart written by Professor Chinua Achebe.
The handsome actor lost his father Pa Felix Ife Adegeye on January 26, 2015 following a brief illness.
READ ALSO: Taiwo Ibikunle Biography – Age
He revealed that the first car he bought was Nissan Bluebird having used two cars before which belonged to his father.
Funsho Adeolu got married to his lovely wife, Victoria Adeolu in 2015 and their union is blessed with two children.
You can contact him on Instagram @adeolufunsho