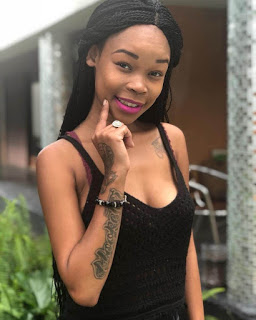 Born Refilwe Boingotto Movketsi on October 27, 1991, Fifi Cooper is a multi award winning South African singer, rapper, tv presenter and record label owner from Montshiwa, Mahikeng.

Fifi Cooper Profile (Summary)
Real Name: Refilwe Boingotto Movketsi
Date of Birth: October 27, 1991
Place of Birth: Montshiwa, Mskikeng, North West South Africa
Genres: Motswako, R&B, hip hop
Occupation: Snger Song writer, rapper
Record labl: Ambitiouz (former), Mo Cooper Records
Instagram: @ke_fificoopersan
Facebook: Fificooper SA
Early Life & Background
Fifi Cooper who is the last fo the three children in her family had her primary and secondary education in Mahikeng and studied Media at the Boston Media House for her higher education.
Music Career
Fifi Cooper started doing music at the age of 8 but began professionally in 2008 where she made a guset appearance on Mo'Molemi Motzamal: Rebel with a pause album.
She kicked off her career as a R&B singer before she came to limelight in 2010 with her rap single "Chechella Morao".
The multi-talented hip hop songstress signed a recording contract with Ambitiouz Entertainment in 2015, which saw her released a new single titled "Kisses" as produced by AB Crazy of . Of Course the siong was accompanied with a music video directed by Dino Benedetti.
Fifi Cooper also dropped her debut album titled "20FIFI" which earned her so many nomination and won sevearl awards including three categories at the 15th Metro FM Music Awards.
On 2017, she left Ambitiouz Entertainment along with A Reece and hip hop duo B3nchMarQ.
Fifi soon gained recogntion with his musical versatility and regarded by the media as "Motswako first lady".
She's credited as the vocalist on Khuli Chana's hit single "Mnatebawen".
Personal Life
The musical talent and hip hop force, Fifi is a single mother and has a son named Resego.
Awards & Nominations
2015 – Best Newcomer, Best produced album and Best Female Album at the 15th Metro Music Award.
2016 – Newcomer of the year award and feamle artist of the year at the 22nd South African Music Awards.
Songs
Kuze Kuse
Monatec
Puntsununu
Truth or Dare
Thupa
Kisses
Tsela
20Fifi
Take Me Back
Good Girl down
Bafithile
Love Letter
Power of Gold
See some of Fifi Cooper's cute pictures below: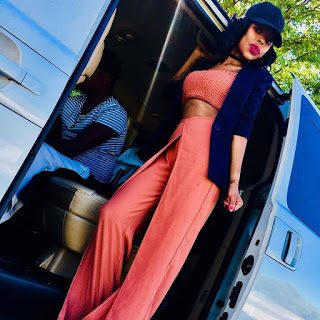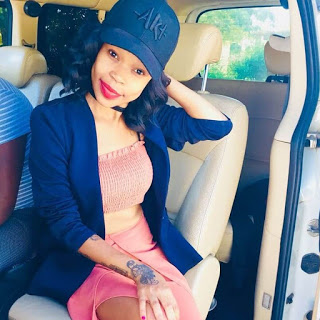 mbtTOC();