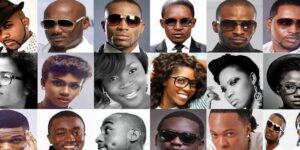 Over the past decade, the African continent has gone through considerable economic changes. Countries like South Africa have seen growth in information technology and real estate; countries in West Africa like Nigeria have seen widespread adoption of cryptocurrencies, even though the Nigerian government tried to crack down on virtual currencies last year. It didn't work; many Nigerians find cryptocurrencies are an alternative to their country's complex financial system. Nigeria has also seen growth in its film industry, dubbed 'Nollywood'.
The Influence of Nigeria's Film Sector
Filmmaking in Nigeria began receiving international attention in the early 1990s after the release of Living in Bondage, a two-part drama thriller written by Okechukwu Ogunjiofor and Kenneth Nnebue. Around ten years later, Norimitsu Onishi, a journalist for The New York Times, helped coin the term Nollywood to describe Nigeria's film industry after he noticed an influx of films coming out of the country. In 2016, Nollywood had a value of around $3 billion, which has only increased in the years since as the Nigerian film industry has expanded into new genres like period pieces, musicals, and horror films, such as Nneka the Pretty Serpent, released on Netflix in August 2021.
Today, Nollywood produces roughly 2,500 films annually, making it the world's second most prolific film industry. In 2021, PwC reported that Nigeria's film industry contributed around $660 million (2.3%) to the country's GDP. Cinema revenue also increased in 2021, with Nigerians spending over 2.4 billion Nigerian Naira ($5.7 million) on movie tickets during the year. For perspective, according to Premium Times, this is a 100% increase in ticket sales from the year prior.
Other Growing Nigerian Entertainment Sectors
However, it's not just Nollywood that's making moves. Nigeria's entire media and entertainment industry is thriving, and many analysts now believe the industry, one of the fastest-growing creative sectors in the world, has the potential to become Nigeria's greatest export. According to the International Trade Administration, Nigeria's media and entertainment industry has a projected growth rate of 8.6% and a CAGR of nearly 20% from 2018 to 2023.
In addition to its film industry, Nigeria's television market has been on the upwards trend since 2018, increasing from $732 million to $806 million in 2020. Industry experts are now forecasting the country's TV sector, powered by subscription revenues, will earn around $900 million next year. Likewise, through the global recognition of Nigerian artists like Wizkid and Burnaboy, Nigeria's music sector has recorded considerable growth over the years. For instance, according to Franklin Chiekezie, founder of 7Figure Music Limited, Nigeria's music revenue increased from around $36 million in 2014 to $60 million in 2020. This figure is expected to hit roughly $86 million in 2022.
Similarly, the local iGaming industry has registered considerable growth as more of the population gains access to mobile devices and smartphones. Improved internet penetration has also aided in the growth of Nigeria's iGaming sector, which is Africa's second-largest online gambling market. In 2018, Nigeria saw a gross gaming revenue (GGR) of $58 million, and this figure is forecasted to increase by 16% over the next five years.
Only South Africa has a larger online gambling market than Nigeria. In part, this is because South Africa is home to Africa's largest mobile phone market, with around 25 million subscribers. Most of the online casinos available in South Africa today offer mobile options as operators know South Africans access these platforms through internet-enabled mobile devices.
For instance, Casino Cruise is one of the many online casino platforms available to South Africans. According to this review site, which composed a thorough Casino Cruise review, South Africans can access this platform through their mobile devices. Interestingly, it also offers a designated regional option for South Africa, which alters the casino game library, payment options, and bonus deals to cater to the country. Since the 1990s, Nigeria's film industry has hit milestone after milestone. Revenue and CAGR figures are rising across the board while helping increase the country's GDP. That isn't surprising, though, considering Nigeria's overall media and entertainment industry, from television to iGaming, is on its way to becoming the country's greatest export.