Etinosa Idemudia is a popular Nigerian actress, social media influencer, Instagram comedienne, writer and film maker known for her self produced movie "The Washerman".
Etinosa was born in Warri, Delta state to Sylvester Idemudia, a retired group manager of Greenfield Refineries (NNPC Group) and Patricia Idemudia, a reverend and founder of Victory Group schools.
She had her primary education at Victory International School and secondary education at Cambridge international school, Warri and Igbinedion education center, Benin city, Edo state.
Eti as fondly called also obtained a Bachelor's degree in Computer engineering from Covenant University and a diploma in Performing Arts from the Royal Art Academy, Lagos.
Etinosa already finished school before the age of 22 and started to work as an engineer in a multinational firm.
She owns a house in Port Harcourt and already possess what every lady could wished for.
No doubt, she's beautiful and talented but there are still lots to know about her.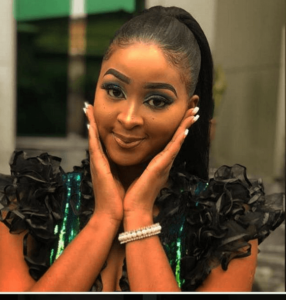 Career
Etinosa Idemudia was first known for her online comedy skits before delving into acting.
She started her acting career in 2016 with her first role in the movie "A Little White Lie" as produced by Emem-Isong.
Etinosa rose to prominence for her role as Amanda in the sitcom "Chairman". She has also starred in many movies and tv sries such as Alter Ego, Corpershun, Love in the wrong places and so on.
She also starred and made her debut as a film producer in 2018 with the movie "The Washerman" which features the likes of Sani Danja, Mofe Duncan, IK Ogbonna, Mercy Isoyip, Stephen Damian, Judith Audu, Bryan Okpara, Frank Donga and many others.
Aside acting, Etinosa is also content creator and had created content for the telecommunication giant MTN on their MTN comedy Plus Platform.
Personal Life
Etinosa got married at the age of 22 but that turned out to be one of the worst decision she has made. She had suffered from domestic violence in her marriage. She revealed in an interview with Broadway TV that comedy was an escape route for her after years of being tortured by her husband.
Controversy
Etinosa has been heavily criticized for going nude on MC Galaxy Instagram live session on March 15, 2019. This had happened months after she had said that her husband threatened her life.
However, many had thought she was probably drunk and depressed when she did the act while some were of the opinion that it was a publicity stunt for her to be more famous.
READ ALSO: Who Is Mercy Isoyip? Biography, Wikipedia, Movies
Awards & Nominations
Etinosa Idemudia had won numerous awards such as: Best actress at 48 hours film project (2016) and Best Online comic act at Scream Awards (2016).
Etinosa Movies
A Little White Lie
Ajuwaya
Adventures of Etinosa
Alter Ego
Losing Control
Mentally
Stormy Hearts
Chairman
Love in the wrong places
See more of Etinosa Idemudia cute photos below: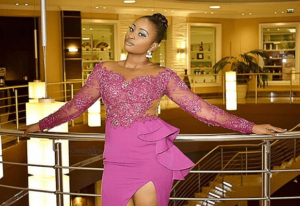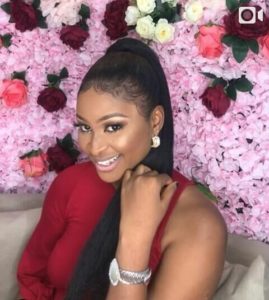 You can reach her on Instagram @etinosaofficial