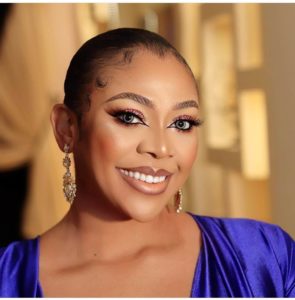 Ehizogie Ogbebor popularly known as Ehi Ogbehor is a Nigerian businesswoman and the CEO of Sayaveth Interiors.
She is an entrepreneur with class and high taste.
Ehi Ogbebor Profile
Real Name: Ehi Ogbebor
Date of Birth: June 15, 1985
Nationality: Nigerian
Occupation: Entrepreneur, Interior designer
Spouse: Ken Bramor (ex-husband)
Early Life
Ehi Ogbebor was born on June 15, 1985.
She is from Imo State part of Nigeria.
Career
Ogbebor had worked in the insurance marketing industry for eight years before she finally decided to pursue her dreams.
She left her high paying insurance career to pursue her dream of beautifying spaces with exotic interior finishing.
Her first job as an interior designer was to install curtains for a client in Imo State in 2011.
She started out small with interior finishing; flooring, POP casting, wall painting and so on.
She basically did not learn interior at any point but was able to educate herself online which was quite easy as she already have the passion.
READ ALSO: Ndidi Nwuneli Biography: Age, Husband, Net Worth & Pictures
She has undergone numerous courses in wall finishing and designing to perfect her skills.
Today, Ogbebor is the CEO Sayaveth interiors, one of Nigeria's biggest luxury interior designing firms.
She also expanded into hospitality industry in 2016 with Sayaveth Hotels in Lagos.
Ehi Ogbebor House
Ogbebor gifted herself a multi-million dollar mansion on her 35th birthday.
According to sources, the construction of the house began in December 2018 and got completed in May 2020.
Personal Life
Ehi Ogbebor was married to billionaire Ken Bramor as the fourth wife.
The marriage was said to have lasted for less than a year before they went their separate ways.
Social Media Profile
Instagram: @ceosayavethinteriors_and_hotel
References: 360dopes.com, Vanguard, Kemifilani