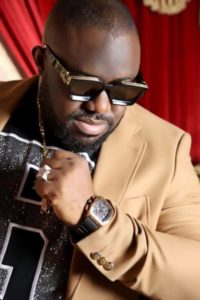 A singer and entertainment investor at its extreme, here comes the biography of one of the foremost entertainer in the industry, Don Coleone who is ready to take the bull by the horn.
Don Coleone whose real name is Ugoh Onyeocha, is a Nigerian singer, songwriter and entrepreneur based in the United Arab Emirates.
He is well known as the owner of Don Coleone Cribx Records which was founded in 2012.
He has several hit singles such as Ogbanje by Alabai and Today Na Today by Sym 19, released under the label in 2013 as accompanied with lovely visuals shot on a location in South Africa.
Don Coleone is a whole vibe when it comes to dishing out dope music with vision to influence the world at large positively.
The talented music sensation has been a force to reckon with ever since he came to limelight with his first solo single "Runaway" followed up with "Pepper Everywhere" in November and December 2019 respectively.
READ ALSO: Larry Gaaga Biography: Profile, Age, Real Name & Other Things About Him
From being a music artist to entertainment as a whole, the is a business guru in the booming Dubai real estate market since 2005.
Don Coleone is truly a well informed personality with vast business knowledge in the entertainment industry and other investment platforms alike.
Check out more photos of Don Coleone below: