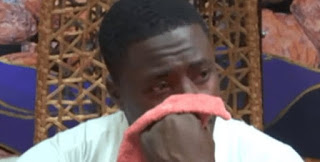 Bitto Bryan Arumum might just be another Bassey in the big borther naija house. replicating his character with his smooth talking.

Bitto is an on-air personality, broadcaster and events manager born on October 9, 1992.
He obtained a B.sc degreee in Geology and Earth Science from the University of Calabar, Cross River state.
Here are the four other interesting things about Bitto:
1. He is the youngest of his four siblings.
2. He lost his mother at a very tender age and since then he has been putting on her ring on his finger as a remembrance.
3. He is also a popular radio host on Paradise 105.5Fm.
4. He is a perfect mix of Nigeria having the North, South and West expereince.