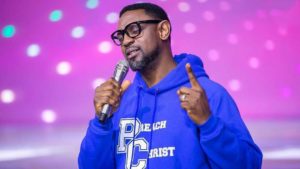 A Nigerian pastor with love for Gucci, Pastor Biodun Fatoyinbo has not only distinguished himself from the crowd, he has also set the trend for modern day gospel ministration.
Bidoun Fatoyin is known to be the founder of the founder of Common Wealth of Zion's Assembly popularly called COZA with its headquarter in Abuja.
He was born on January 1st and had attended University of Lorin before he rounded up at University of Benin.
Biodun is also known for his interactive and life changing sermons across the world. His church, COZA which started out in Ilorin with a small congregation, had since grown into a megachurch with several worship centres across the neighboring countries.
COZA now has branches in Abuja, Lagos, Port Harcourt and Dubai.
Fatoyinbo believes that Christians should be able to influence the society with kingdom principles and says his mission is "To raise a takeover generation".
READ ALSO: Joshua Selman Biography: Age, Wife, Quotes & Pictures
Bidoun is happily married to Pastor Modele Fatoyinbo, a Co-Senior pastor of Coza and their union is blessed with three children.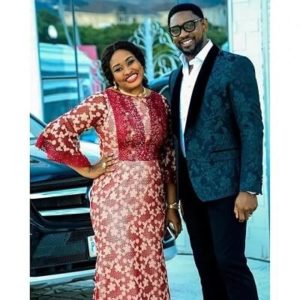 Him and his beautiful wife, Modele popularly known as Mummy D, are said to be in charge of the headquarters of COZA in Abuja.
He took to his Instagram page on December 11, 2017 to appreciate his wife for standing by him through the tough times.
He wrote:
Babe, we walked the streets of Ilorin together looking for people to preach the gospel to. We didn't have no car, I had just one trouser, we didn't have technology or finance to increase our reach, there were holes in your shoes. We had to do it one person per time. I'm fully aware that God will reward us for our labor, but I'm also thankful to The Methodist Church in Nigeria for presenting us with this Honorific Award for Evangelism! We haven't lost that same passion and we never will! We are ever committed to winning souls for Christ!
Thank you Modele for always standing with me and running with the vision! I'm blessed to have you!
However, Biodun has been faced with several controversies online as regards infidelity. He was recently accused by Timi Dakolo's wife, of an alleged rape. These brought about several mixed reactions.
READ ALSO: Who Is Busola Dakolo Biography | Profile | Age | Pictures
Net Worth
Pastor Biodun Fatoyinbo net worth has not been estimated.
Watch Pastor Biodun Fatoyinbo Sermon below: