Aremu Samson Oseni is a Nigerian Actor and movie producer born on June 28, 1990. He joined the Nigerian movie industry in 2011 through the very popular actor, Afeez Owo. He also boast of numerous features and movie productions.
Aremu Samson Oseni
Quick Facts
Birth Date:
June 28, 1990
Birth Place:
Lagos State
State of Origin:
Oyo State
Nationality:
Nigerian
Occupation:
Actor, Movie Producer
Net Worth:
Not Estimated
Early Life & Background
Aremu with the stage name as Lisa, was born on June 28 1990, in Mushin area of Lagos State, Nigeria. He originally hails from Igbo Ora in Oyo State part of Nigeria
He attended Ezey Nursery and Primary school, Idi Araba and Itire Ikate Primary School and later proceeded to Atunrase Secondary School in Surulere Lagos for his primary and secondary education respectively. He later went into learning a vocational work, because his parents couldn't fund his education and he couldn't study further.
Acting Career
Aremu began acting at a very tender age and came through professionally in 2011, when he joined Afeez Abiodun's group. His story changed for good after he met with Afeez Owo and today the rest is history.
His acting career started officially in 2011 with Double A Entertainment, owned by popular actor, Afeez Abiodun (Afeez Owo).
He has starred in more 20 movies including his own production which he called 'Lisa' in 2018.
However, ever since the talented actor came to limelight, he has acted alongside top actors in the industry which include the likes of Mide Martins, Opeyemi Aiyeola, Femi Adebayo and many others.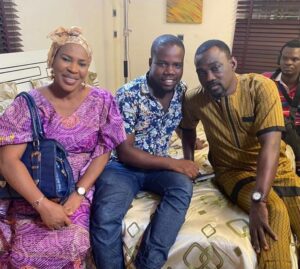 Awards & Recognition
Emperor Awards – Upcoming Actor of the year (Nomination)
He had been featured on several National dailies and blogs like Nigerian Tribune, The Nation, Sun, Guardian and Kemifilani etc. where he talked more about his acting career and the challenges faced on the acting job.
Produced & Featured Movies
Lisa
Ilekun
Ilu Aje
Alaya Marun
IIe ase
Omoge Lekki
Mona
Ojo abini
Kogboogun
Aje ni Maami
Olode
Kemi Hunter
Corporate omoodo
Odere Alagbo
My Mom My Wife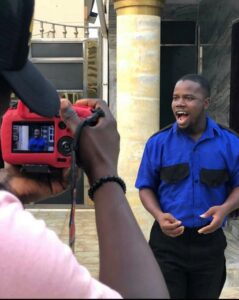 Personal Life
He is Single. According to an interview he had with Sun Newspaper, he wouldn't mind marrying a single mother, if that's the will of God.
According to Aremu, crying and falling sick for love are not stupid things. To him, if one is truly in love with another person, one can cry or fall sick for the person.
Social Media
Instagram: mr_aremu
Facebook: Samson Oseni