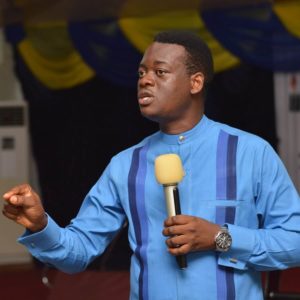 Apostle Arome Osayi is the founder of the Remnant Christian Network with its headquarters in Markudi.
Arome Osayi was born on December 2 and originally hails from Benue state.
He is the 5th child in a family of seven.
Apostle Osayi is Known for preaching about the gospel of the kingdom and his passion for revival.
His brand of gospel is just so different from the conventional preaching as he teaches the word of God with so much in depth.
READ ALSO: List of 40 Popular Nigerian Pastors | Biography | Age | Net Worth
He is simply a man of God with mission to strive towards the rebirth of apostolic Christianity.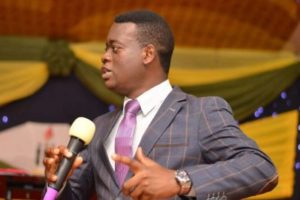 Ministry
Apostle Arome Osayi gave his life to Christ at the age of 7 during a Sunday School class in ECWA, 1 Markudi barracks road.
His discipline is in the line of Chemistry before he was been called to serve at the age of 13 after having series of encounters with God.
READ ALSO: Paul Enenche Biography, Age, Net Worth & Pictures
His Early Christian life was shaped by the writings of Watchman Nee and the messages of Benny Hinn.
Apostle Arome has been able to build a 3,000 capacity camp in Markurdi alongside a TV Station, hostel facilities and hospitals to enhance the spread of the Gospel.
He has written many life changing books which include; Kingdom calibration Vol 1& 2, get into the world and birthing His excellence.
Personal Life
Apostle Arome Osayi is married to his lovely wife, Mrs Dinna Osayi and their union is blessed with two kids.
Net Worth
Apostle Arome Osayi is one of the influential Nigerian pastors with an estimated net worth of $500,000 dollars as stated by Moss9ja.