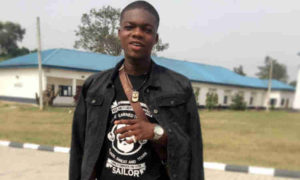 Ankara Gucci whose real name is Abdulgafar Ahmad Oluwatoyin is a popular Nigerian Instagram comedian born on April 28th.
Ankara Gucci, also known as Cute Abiola, was born and raised in Ilorin where he lived for more than 18 years.
He grew up as the first child of the family.
He is known with his unique style of comedy with inspiration from his mother's character.
Career
Cute Abiola started doing comedy on stage while in secondary school with his first stage performance in 2009/10.
Social Media played a major role in showcasing his talent as he opened his Instagram page in 2015 where he started recording 15 seconds video.
He was encouraged after seeing other people doing skits online but gained fame two years later when he did a video to support Big brother Naija's Bisola and that was how he got lots of followers.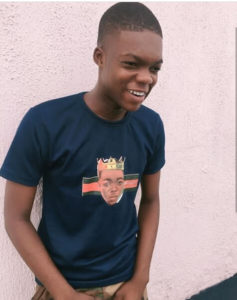 Ankara Gucci revealed he makes N500,000 monthly and spend some on clothes and some on charity.
Prior to comedy, he gets money from doing musical promotions.
He started making money from his page at the end of 2017.
He joined the Navy in 2018 which hindered him from pursuing his passion as a comedian.
READ ALSO: Who is Tywse? Bio, Profile, Wiki, Net Worth & Pictures
Ever since then, Ankara Gucci 'Cute Abiola' has find a way to balance comedy with his personal lifestyle.
Watch Ankara Gucci funny collaboration with Omo Ibadan:
Social Media Profile
Twitter @thecuteabiola
Instagram @thecuteabiola