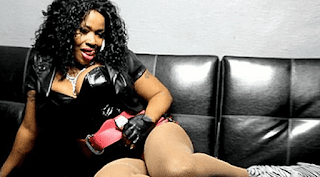 Afrocandy (also spelled Afrocandy) whose ral name is Judith Chichi Okpara Mazagwu is a Nigerian film actress, pornographic actress, director, model and singer born on 12 July 1972.

Other things about Afro Candy
1. She was born in Umuduruebo Ugiri-Ike, Ikeduru local government area of Imo state.
2. She is the daughter of late Nze Ogadinma Opara and Agatha Opara.
3. She gained an associate degree in office administration and a Bachelor of Science degree in Business Management.
4. She is also a trained security officer
5. She was discovered by a modelling agancy, King George models and was encouraged to pursue acting.
6. She has appeared in a number of commercials for companies such as Coca-Cola, Nixoderm and Liberia GSM.
7. She made her film debut in 2004 where she played the role of Susan in the Obi Obinali directed film "Dangerous sistrs".
READ ALSO: Chyzum Hills Biography: Porn Star | Pictures
8. In 2005, she joined her husband whom she had two children for in the United state before they finally seperated after living together for two years.
9. Hee first single as a music artist "Somebod help me" was released in 2009.
10. Apart from acting and singing, Mazagwu also works as a practicing medical billing and coding specialist.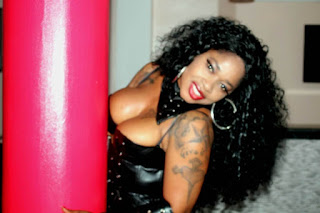 SONGS
Ikeba Na Moni
Somebody help me
Voodoo- Juju Woman
Movies
Dwelling in darkness and sorrow
Dangerous sisters
The Real Player
Between love
My experience
Ghetto Crime
Queen of Zamunda
Social Media profile
Instagram: @Afrocandy
Twitter:  @Afrocandy