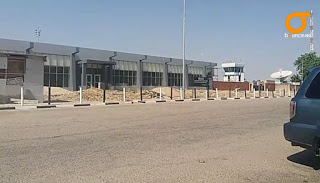 Everyone in the country Nigeria has always had bad thoughts about the state Borno.

The first thing that usually pop up in everyone's mind when the name of the state is bein mentioned is violence as people have labelled it a Boko Haram state.
Aside all these bad happenings, there are still more good things to the state which many don't know.
1. There has been great effort in tackling climate change
Borno is that state that will remind you are in the northern part of Nigeria as you will feel the breeze, the sun and dryness when working along the street.
One thing you will certainly noticed about the state is the presence of large trees from the airport to the city centre.
The adminsitration plant more of these trees to reduce the harshness of the climate.
2. Good Roads
Borno state definitely have that good roads that even the people of Lagos craved for. The rodas ar neatly done in such a way that you can even drive with your eyes closed.
3. Bicyle Riding is Common in the state
This one actually got me when i realised that bicyle riding is common in the state especiall among students who uses it as form of transportation to their various schools.
4. You just have to love this city for its beautiful housing estate.
The beautiful houses located in the city is just what one will give his eyes to. Some will feel they are in Lagos for its beautiful structures.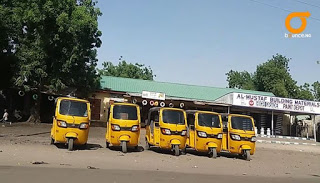 5. You can't simply put away the People's love for "Autorickshaw"
Autorickshaw
is usually referred to as Keke in the state. It's easy to see the love
of the people for keke which serves as the major means transportation
within the capital city.
6. Their Food is what you don't want to miss
Local food is one thing that nay visitor in Borno will want to grab and enjoy.