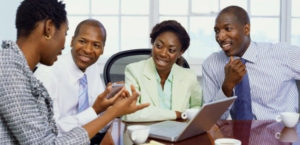 When it comes going for an interview, one should be fully prepared even before getting into the venue.
There are many do's and don't of an interview but what we are concerned here about is some certain questions you should never asked during the interview.
1. What does your company do?
This kind of question can be an automatic failure for you as it depicts that you don't know why you are called for the interview in the first place. It simply means you don't know about the company or have an idea of what the comapny does before coming in for the interview.
Like seriously, do you expect the hiring manager to get excited to talk about the company or you think this kind of question will increase your chance of being hired? hell no, in fact it jeopardizes your chance as you failed to do your research about the company.
2. What Type of Job Benefits Does this company offer?
Asking this kind can of question will make you look as if you are in a haste about the benefits you want to get instead of focusing on what value you will be for the company. Why not wait for you to be employed before asking the benefits that comes with it.
3. How Well Did I Do?
It sounds to dumb to be asking the hiring manager immediately how well you performed. Its better to ask when you can expect to hear from them.
4. Did I Get The Job?
This kind of question will make you look so desperate in front of your employers. It's better to ask for the next step in the hiring process. For example, you can ask if the organization conducts only one or multiple interviews in their recruitment process. Obviously, their response will give you an idea as to whether you have a second chance or not.