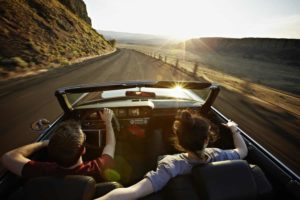 Embarking on a long distance journey is certainly something worth preparing for in very aspect.
Preparing well for a long journey is a must if you wish to really enjoy your movement.
Below are the 5 tips on Embarking on a long journey.
1. Sleep Well Before the Journey: Always Try to take enough rest before you embark on a journey most especially for those who will drive themselves to their destinations.
Sleeping well before the journey helps to avoid unnecessary dozing along the journey and thus helps to prevent accidents.
2. Make Research About Your Journey: A little research about the route, traffic issues and police problem before embarking on a journey might helps sometimes.
3. Keep All Your documents Intact: Always keep your valuables hidden in your vehicle from getting lost as to avoid unnecessary embarrassment along the road.
READ ALSO: 5 Tips That Can Make Your Car Last Longer
4. Inform Third Party About Your Journey: Make sure you inform someone about your journey, either your friend or your parent and keep them update about the progress of the journey.
5. Remain Focus: Always try to Stay focus when you drive and don't allow distraction. Overtaking is a must to encounter in a journey, so you have to maintain your focus.
If you can do all these mentioned above, be rest assured that you can go on a long journey in any part of the country.