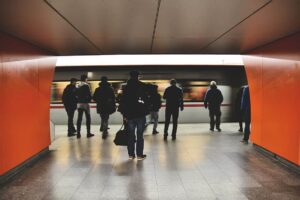 With the rise of modern technology, it had been hoped that the automation of many jobs and services would leave people with more spare time on their hands to do the things they love.
Unfortunately, it almost seems to have had the opposite effect, leaving people strapped for time for relationships and pastimes; attempting to cram entertainment into the few moments in a day that they get to themselves.
With this being the lived experience for so many folks, it is perhaps unsurprising that this speedy lifestyle is driving similar entertainment trends, meaning that Netflix episodes are now typically 20 minutes long rather than 50, and that online games only take a few seconds to play rather than hours or days.
Here are just some of the types of online games that will fit into even the most hectic of schedules.
Classic Games Given a Turbo Boost
There was a time when classic games such as chess, poker, and backgammon were solely the reserve of people with plenty of time on their hands, players who could afford to spend hours at a card table or a board game.
However, the advent of such games transferring over into the online sphere has meant that many games developers and companies have been at pains to speed the games up, to keep up with the busy modern lifestyles that the majority of their customer base leads.
This means that chess players can now engage in what are known as Blitz versions of the ancient board game, poker players of all levels can test themselves in a new fast and thrilling format of their favorite game, and even backgammon has been re-imagined for the internet age.
The three games mentioned aside, there are a plethora of old classic games which have been spruced up and made ready for even the most time conscious of players, meaning no one ever has to miss a hand or turn.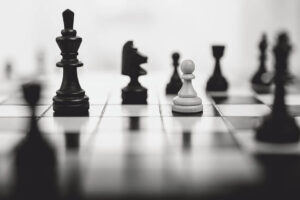 Puzzlers Keep You Guessing, But Only for a Moment
Puzzles are another form of online game that lend themselves perfectly to the stresses and strains of everyday life, affording their users a bit of mental stimulation, without the consequences usually faced for making an incorrect decision.
Puzzlers can come in many forms, either as number-based games like 2048, or even as jigsaw brainteasers like those found at Easybrain.
Platformers That Keep Pace with You
If puzzles and classic games sound like too much work, then perhaps platformers will be more your cup of tea. Many platform games are now being accompanied by haunting and soothing soundtracks and graphics that are easy on the eye for an all-round engaging experience.
Some of the best out there at the moment are the Monument Valley series of games, which put a 3D spin on the platformer genre. There are other favorites too, such as the beautiful Limbo and Dead Cells, both of which work wonderfully on most mobile devices.
Word Games Mean You Never Get Tongue-Tied Again
Numbers can sometimes be the smartest person's nemesis. If words are more your thing, then it makes sense to head in the direction of some top-quality letter crunchers.
There is no shortage of these games available online and in-app stores. Typochondria is made especially for those grammar and spelling sticklers, requiring players to pick up on mistakes in text as quickly as possible. Alphabear 2 mixes timed levels with fun wordplay that will have you racking your brain for the perfect verb or adjective. Last but not least there is Bonza Word Puzzle, which puts an inventive spin on the classic crossword.
Conclusion
In this fast-paced world, games like these allow you to grab a few moments of entertainment and still have time left over for what's important in life. Jump online or on your mobile and check them out.