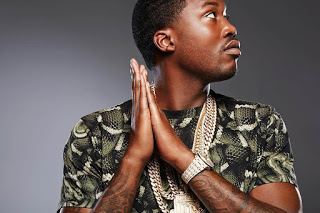 Here's all you need to know about Meek mill biography, age, net worth, songs, awards and personal life.

Philadelphia hip hop force, Meek Mill is a rapper and song writer born on May 6, 1987.
He is well known for the release of "Flamerss" in 2007 which brought him to limelight.
Meek Mill captured the attention of fans with his recent release from prison on bail.
Here are the other 17 things you don't know about the rapper.
1. Meek Mill's real name is Robert Rihmeek Williams.
2. He was also known as Meek Mill at his early stage of his career.
3. Meek Mill was born in Philadelphia, Pennsylvania, U.S.
4. He attended Strawberry Mansion high school.
5. Meek Mill has an older sister named Nasheena Williams.
6. Meek Mill's father was killed when he was barely five years old.
7. He started his music career as a battle rapper where he formed a rap group, Bloodhoundz.
8. Meek Mill's love for music was influenced by hip hop artists Chic Raw and Vodka.
9. He got signed to Mayback music by Rick Ross in 2011 along with rapper, Wale and had released his debut album "Dreams and Nightmares" under the imprint.
10. He launched his own record label "Dream Chaser records" in October 2012.
See Meek Millm pictures below: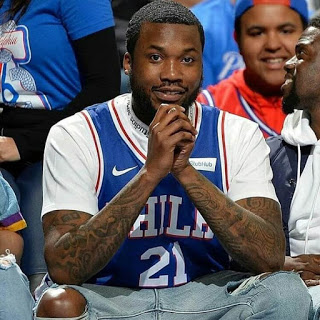 11. He signed rapper Omelly who is also his cousin to his record label in 2014 also signed producer Nikolas Papamitrou (Nick Papz) to the label in 2016.
12. Meek Mill had feuds with lots of celebrities including Kendrick Lamar, Beanie Sigel, The Game, Cassidy and Drake whom he pointed out that he does not write his own songs.
13. Meek Mill has three albums to his name which includes, Dreams and Nightmares (2012), Dreams worth more than money (2015) and Win & Losses which he released in 2017.
14. Meek Mill who has been arrested four times for parole violation ever since he was 18 years old. He was also found guilty of an offence which he was sentenced two years in prison but later released on bail in April 2018.
15. Meek Mill started dating rapper Nicki Minaj in 2015. He accompanied her as an openeing act on her 2015 world tour and also featured her on his single "All Eyes on Me" alongside Chris Brown before they finally ended their two-year relationship in early January 2017.
16. The talented rapper has won several awards including Best mixtape at BET hip hop award, Top rap album at Billboard music award.
17. Meek Mill net worth is estimated at $9 million USD.
You can reach Meek Mill on instagram @Meekmill