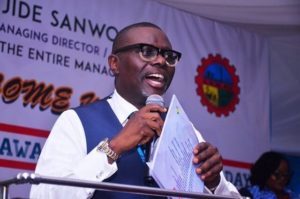 The 2019 general elections came to a close with some being re-elected and some being replaced either by end of tenure or loss to their opponent.
May 29th saw the governors took their oaths of office with each one unveiling its agenda for its tenure.
Below are the 11 newly sworn in governors.
#1. Bello Matawalle (PDP) – Zamfara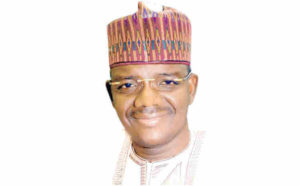 Bello Matawalle became the new governor of Zamfara State after defeating Bindo Jibrilla (APC).
Matawalle was born on December 12, 1969 in Maradun local government area of Zamfara.
He went to Maradun Township Primary School and attended Yaba College of Technology, Lagos and Thames Valley University, London.
He was a teacher at Government Girls College, Moriki and Kwatarkoshi before joining the Federal Ministry of Water Resources, Abuja.
Bello Matawalle delved into politics in 1998 while joining the defunct United Nigeria Congress Party (UNCP).
2. Mai Mala Buni (APC) – Yobe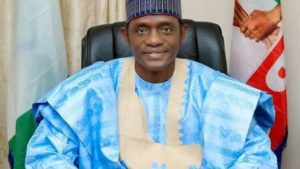 Mai Mala Buni became the governor of Yobe State after succeeding Ibrahim Gaidam.
Mala Buni is a Nigerian politician born on November 11, 1967.
Prior to being elected, he was the Secretary General of the Nigeria's ruling party, All Progressive Congress (APC).
3. Babajide Sanwo-Olu (APC) – Lagos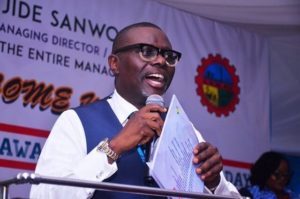 Babajide Sanwo-Olu became the elected governor of Lagos State after succeeding Akinwunmi Ambode who only used one term in office.
Sanwo-Olu was born on June 25, 1965 in Lagos State.
He attended University of Lagos, London Business School and the John F. Kennedy School of Government.
He also an associate member of the Chartered Institute of Personnel Management (CIPM) and fellow of the Nigeria Institute of Training and Development (NITAD).
Just before he was elected as the governor, Babajide Sanwo-Olu was the managing director of Lagos State Property Development Commission (LSPD).
READ ALSO: Babajide Sanwo-Olu Biography – Profile, Background, Family & History
4. Ahmadu Umaru Fintiri (PDP) – Adamawa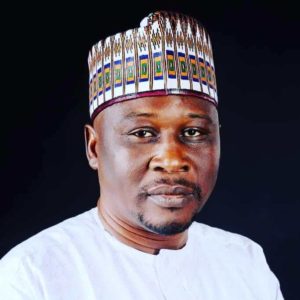 Ahmadu Umaru Fintiri became the governor of Adamawa State after defeating the incubent governor, Bindo Jibrilla.
Umaru Fintiri was the acting governor of Adamawa State following the impeachment of admiral Nurtala Nyako in July 2014.
Umaru was also a memeber of the Adamawa State House of Assembly and was appointed the Speaker of the House.
5. Babagana Umara Zulum (APC) – Borno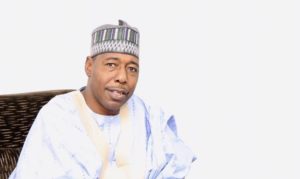 Babagana Umaru Zulum succeeded Kashimu Shettima to become the governor of Borno State.
Babagana Umaru was born on August 26, 1969 in Mafa Local government area of Borno State.
He attended Mafa Primary School and Government Secondary School, Monguno for his primary and secondary education.
He obtained a National Diploma iriigation Engineering at Ramat Polytechnic, Maiduguri, a Bachelor's degree in Agriculture Engineering at the University of Maiduguri, a master's degree in Agriculture Engineering at University of Ibadan and a PhD degree nin Soil and Water Engineering at the University of Maidguri.
Prior to his election, Babagana was the Commissioner of Reconstruction, Rehabilitation and Resettlement in Borno State.
6. Muhammad Inuwa Yahaya (APC) – Gombe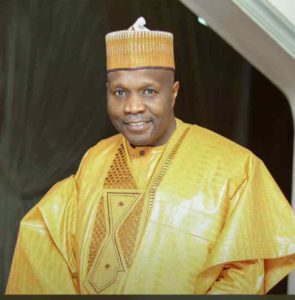 Muhammad Inuwa Yahaya succeeded Ibrahim Dankwambo of the People's democratic Party (PDP) to become the governor of Gombe State.
Inuwa Yahaya is a Nigerian businessman and Politician born on October 9, 1961 in Jekadafari, Gombe State.
He obtained a Bachelors degree in Accounting at the Ahmadu Bello University, Zaria.
Inuwa Yahaya joined politics in 2003 and was appointed Commisioner for Finance and Economic Development by Governor Muhammed Danjuma Goje.
7. Emeka Ihedioha (PDP) – Imo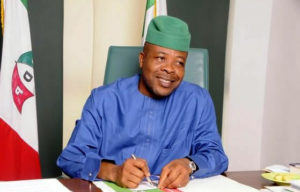 Chukwuemeka Ihedioha succeeded Rochas Okorocha to become governor of Imo State.
Ihedioha was born on March 24, 1965 in Mbutu Aboh Mbaise local government in Imo State.
He obtained a bachelor's degree in Food Science and Technology at the University of Lagos.
Emeka Ihedioha had served as the speaker of the House of Representatives after Tambuwal's defection to the APC and choice to stand down.
READ ALSO: Top 10 Richest Politicians In Nigeria | Quick Facts & Net Worth
8. AbdulRhaman AbdulRasaq (APC) – Kwara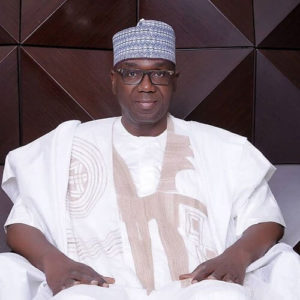 AbdulRhaman AbdulRhasaq succeeded Abdulfatah Ahmed of PDP to become governor of Kwara State.
Abdul Rhasaq is a Nigerian businessman turned politician born on February 5, 1960 in Zarai.
He is from Ilorin West local government and speaks Yoruba, English and Hausa fluently.
9. Abdullahi Sule (APC) – Nasarawa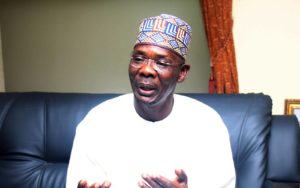 Abdullahi Sule succeeded Umaru Tanko Al-makura of APC to become the new governor of Nasarawa State.
Sule is an entrepreneur and politician born on December 26, 1959 in Gudi Station, Akwanga-West Development Area of Nasarawa State.
He attended Plateau State Polytechnic in Barkin Ladi and also studied at Indiana University, Terre Haute, Indiana where he obtained a Bachelor's degree in Mechanical Technology and a masters degree in Industrial Technology.
He had worked in several companies including; Lancer Corporation, OEM component and Osyka Corporation.
He also co-founded Sadiq Petroleum Nigeria limited in Lagos and was the Group managing director of Dangote Sugar Refinery Plc.
10. Oluwaseyi Makinde (PDP) – Oyo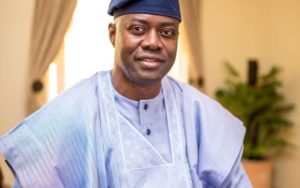 Oluwaseyi Abidoun Makinde succeeded Abiola Ajimobi to become the governor of Oyo State.
Oluwaseyi Makinde is a Nigerian Businessman and politician born on December 25, 1967.
He attended St Paul Primary School , Yemetu, Ibadan and Bishop Phillips Academy, Monatan, Ibadan for his primary and secondary education respectively. He obtained a bachelors degree in Electrical Engineering at the University of Lagos.
He is also a member of national and international professional bodies such as Nigerian Society of Engneers (NSE), Council for Regulations of Engineering (COREN), Oil and Gas Design Engineers of Nigeria (OGDEN) and so on.
Makinde is the Group Managing director of Makon Group limited.
11. Dapo Abiodun (APC) – Ogun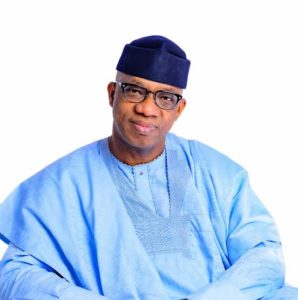 Dapo Abidoun became the governor of Ogun State after succeeding Ibikunle Amosun.
Dapo was born on May 29, 1960 and hails from Iperu Remo in Ogun state.
He is a graduate of Civil Engineering at the Obafemi Awolowo University Ife, Osun state and also studied Accounting at Kennesaw State University, Atlanta Georgia, United States of America (USA).
Dapo is one of the founding member of Peoples Democratic Party in Ogun State but currently under All Progressive Congress (APC).
Dapo Abiodun is also an entrepreneur and serves as the managing director of Heyden Petroleum Ltd.