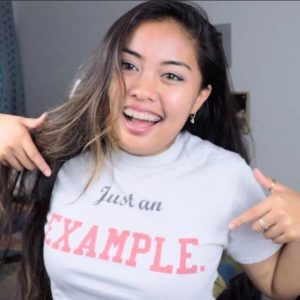 Zane Rima whose real name is Suzanne is a popular American Instagram sensation, YouTube star and singer born on October 14, 1999 in New Jersey.
Zane came to limelight for her video on how to sing like Ariana Grande.
Zane Rima Profile
Date of Birth (Birthday): October 14, 1999
Place of Birth: New Jersey
Nationality: American
Height: 5 feet i inches
Weight: 54 kg
Books: Singing Secrets
Website: Zanerima.com
Studio: Zanerima.com/studio
She's definitely one of the talent the world appreciates and for her effort she has been able to gain more than 290,000 subscribers on her YouTube channel "AmaZane".
She posted her first video on YouTube in June 2015 which was about inhaling helium.
Zane Rima started singing at a very tender age and has learned to play the musical instruments herself.
She is also a singer and had released her original song "Go Home" in February 2016.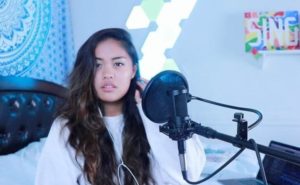 She has a website "Zanerima.com" where you can learn and grow as a singer and also have fun at ther same time while doing it. The blog is meant for people who wants to learn how to sing better, how to build a recording studio and also to be able to write your own songs.
She's the real deal when it comes to learning tips and tricks for singing.
Zane is also the author of the book "Singing Secrets" which is an ultimate guide for beginner singers.
READ ALSO: Shannon Beador Bio: Wiki, Age, Height, Net Worth & Pictures
The self taught singer has been romantically linked with Joey Verstraete.
Zane Rima is one of the most influential American YouTuber with an estimated net worth of $1 million.
Watch her Zane Rima video on the best way to write an original song in 10 minutes below:
Social Media Profile
Instagram @amazanechannel
Twitter @ZaneRima
Youtube – Amazane
Facebook – Zane Rima