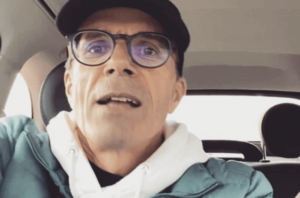 Uwe Baktner is a 56 year old German Instagram star and social media sensation from Backnag, a small town in Southern Germany.
Uwe Baltner caught the attention of online users with his unique talent of singing popular songs words for words.
While some call him king of carkaraoke, he is simply a music lover who loves to have fun.
His hilarious car karaoke clips on Instagram is something you would want to see over and over.
He's basically a cool guy who knows the lyrics and rhymes to endless raps and songs.
He posts videos of himself performing in the front seat of his car.
He has covered everything from Carly Rae Jepsen's 'Call Me Maybe' to Nicki Minaj's 'Megatron' and of course Megan Thee Stallion's hit single "Big Ole Freak".
Besides, Uwe Baltner has a wife named Birgit and also three daughters who are 21, 26, 31 of age.
Baltner used to be a professional sports writer until the year 2000 where he worked for an internet start-up as senior editor and editor-in-chief
He quit his job in 2010 and founded a social media agency. After a merger in 2014, he then work as Co-CEO of Baumann & Baltner, a marketing agency in Ludwigsburg with 16 employees.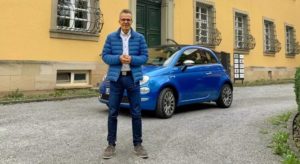 He has been on Instagram since 2011 while posting usual pictures from holidays, nature to his dog.
He soon found passion in singing where he began posting videos online with the first one being on September 3, 2018.
And now, Uwe Baltner has got more than one million followers on Instagram.
Social Media Profile
Instagram @uwebaltner
Youtube – Uwe Baltner