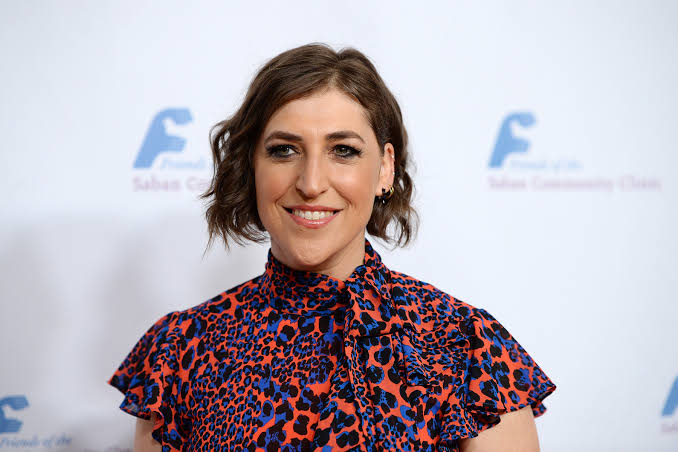 For a prolonged period, celebrities have been associated with low levels of education. Most people find it hard to believe that their favorite artists, actors, players, or other luminaries have a college or university degree, not to mention a PhD. Nonetheless, this narrative has significantly changed over the past and recent years.
A significant number of celebrities have joined the ranks of a few other notable personalities who have successfully pursued a doctor of philosophy degree. This turn of events rubbishes the popular misconception that all celebrities are school dropouts lucky enough to have been discovered by talent agencies and promoters. Instead, it is no longer rare to have superstars across diverse fields of expertise holding a master's degree or PhD. In addition, celebs are willing to commit to the program's intensive study requirements.
Does your favorite celebrity have a PhD? This article will give you a glimpse of some globally recognized celebrities who have fruitfully completed their studies and hold PhD degrees. As such, we will break the stereotypical image that one needs to be a complete nerd to achieve such a level of academic qualification.
Celebrities with PhD Degrees
While the PhD pursued may be unrelated to their point of fame, it is inspiring to have celebrities who have preserved through the thick and thin of education and realized such an accomplishment. Moreover, in contemporary society, such influential individuals serve as role models to students and youths who, in most cases, think that talent does not go hand in hand with education. The following is our selection of the top 7 celebrities with PhD degrees.
Shaquille O'Neal
Popularly known as Shaq, Shaquille O'Neal holds a doctorate from the prestigious Barry University in Miami Shores, Florida. The former NBA champion earned a doctorate in leadership and education. According to Fox News, O'Neal graduated with a GPA of 3.813 after completing 54 credit hours through satellite and video conferencing.
Before pursuing a doctoral degree, O'Neal had successfully completed his bachelors and master's degrees while still playing in the NBA. He considered the PhD his highest academic accomplishment and dedicated it to his mother. In fact, he once stated that his mother was the biggest motivation and reason for him to go back to school and pursue a PhD even after having a successful career. O'Neal is a significant inspiration to his fans and all talented students who may be interested in following in his footsteps.
Mayim Bialik
Mayim Chaya Bialik is a famous American actress recognized for her roles in various movies and television series, including Blossom and The Big Bang Theory. She is also known as a magnificent author and a game show host. Mayim obtained her bachelor's degree and a doctorate in neuroscience from the University of California, Los Angeles (UCLA) in 2000 and 2007, respectively.
Mayim attributes her immense success playing Dr Amy Farrah in the Big Bang Theory to her PhD degree. She has revealed that this academic qualification vastly helped her embrace and fruitfully play the nerdy character on several occasions. In addition, it served as the basis for her authorship. Mayim inspires young women globally as she motivates them to pursue STEM careers conventionally reserved for men.
Notably, Mayim studied while still raising her children and acknowledged that completing the required credits to join a PhD program at UCLA was not a small task. So, she opted to minor in Hebrew and Jewish studies to boost her overall GPA and morale.
Kanye West
While it is public knowledge that the enigmatic rapper is a college dropout, Kanye West holds an honorary doctorate from the School of the Art Institute of Chicago (SAIC). He received the advanced degree for his transformative work that defies the rap genre. West had previously attended the Chicago American Academy of Art and Chicago State University before dropping out of school to pursue a career in music.
Kanye West is highly recognized and treasured for his contribution to society as a rapper and entrepreneur. Thus, conferring him with the advanced degree shows that talent, coupled with discipline and hard work, can equally help you soar higher in the academic world.
James Franco
James Edward Franco is a prominent American actor. The start of his Hollywood career was marked by his involvement in the Freaks and Geeks tv series that gained him massive followers in the film industry. Before rejoining school, he had previously dropped from UCLA during his first year to pursue a career in acting. Franco later graduated in 2010 from Yale University with a PhD in English.
Are you overwhelmed by studies, career, or work commitment? Instead of dropping out of school like Franco, you can still pursue your career and education goals simultaneously by seeking assistance from essay writing services. CustomWritings and similar online companies offer custom academic writing assistance in a wide range of expertise, including assignments, essays, research, and paper reviews, at an affordable price. So, order your paper from anywhere across the globe and let a professional help you realize your educational goals while focusing on enhancing your talents.
Bill Cosby
William Henry Cosby, popularly known as Bill Cosby, is a legendary American author, comedian, and thespian. Among other things, he is recognizable as a remarkable television producer and an activist. Cosby graduated with a PhD in education from the University of Massachusetts in 1976.
While his qualifications have often been subject to scrutiny, he is publicly known to have successfully completed his doctoral studies. In particular, Cosby's dissertation was based on one of his popular shows and an intrinsic desire to help impactful students who did not complete their undergraduate studies.
Bill Cosby has also received honorary degrees from different learning institutions, including colleges and universities. He also boasts doctorate degrees, although some of them have been revoked by the respective schools over sexual assault allegations.
Mikhail Youzhny
Nicknamed "Colonel" or "Misha" by enthusiasts, Mikhail Youzhny is among the few celebrated professional tennis players with a PhD. Although he is presently retired, the Russian champion remains among the top in the tennis world. Youzhny graduated from the University of Moscow with a PhD degree in philosophy. Therefore, he is a real inspiration to young tennis players and talented students in Russia and worldwide.
Rachel Maddow
A globally recognized journalist, Rachel Anne Maddow is celebrated for her popular show, The Rachel Maddow Show. In addition, the highly learned program host is a seasoned political commentator. Her opinionated character is one of the key reasons she became America's first openly gay anchor in a major prime-time news program.
Maddow graduated from the prestigious Oxford University with a PhD degree in political science. This academic qualification has significantly helped her maintain the program's credibility over the years. She is an outstanding inspiration to the LGBTQ community, youths, and students from walks of life.