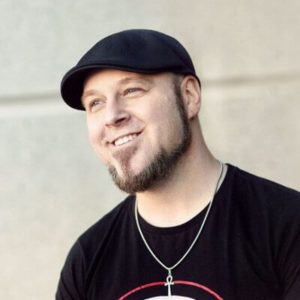 Tom Taylor is an award winning Australian writer born on November 29, 1978 in Melbourne.
Taylor is the number one New York Times best selling comic book author, playwright and screenwriter.
He is well known for his works; Gods Among us and Earth-Two.
Tom is the writer of X-Men: Red, All New Wolverine, Justice League, Batman, Superman, Power Rangers.
He is the co-creator, head-writer and executive producer of the CG animated series "The Deep".
Tom Taylor had been performing and writing for Theatre and musicals from age 14.
His plays have been produced at the Sydney Opera House Melbourne Arts Centre and the Edinburgh Fringe.
Taylor is also known for his many Star War comics and graphic novels for Dark Horse Comics such as Star Wars: Blood Ties alongside Chris Scalf and Star Wars: Invasion with Colin Wilson.
READ ALSO: Caleb Finn Bio: Age, Height, Real Name & Pictures
His award winning play "The Example" has also been adapted into a comic book with illustration by Colin Wilson through Gestalt Publishing.
Tom Taylor has won numerous awards such as:
Best Dramatic Writing Short and Sweet – (For 'The Example') – 2005
2014 IGN 'People's Choice Awards (For Injustice: Gods Among Us)
2017 Kidscreen 'Best New Series Award' (For The Deep)
2018 Ledger Award (For Injustice 2)