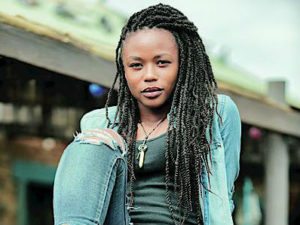 Thishiwe Ziqubu is a popular South African actress, scriptwriter and director known for her role as Skiets in the film Hard to Get.
Thishiwe was born on August 5, 1985 and studied script-writing and directing after high school.
She also attended African film and Drama Academy and completed Acting for Film programme at the Los Angeles Campus of the New York Film Academy.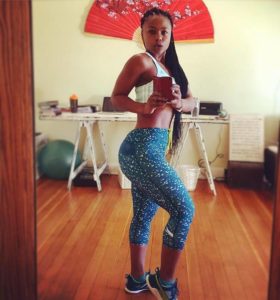 Thishiwe started acting in 2011 where she featured in the drama film Man on Ground. She played the role as Matshepo Tau in the Mzansi's Magic's The Imposter, a drama series which follows a story of twin sisters Mantwa and Matshepo Tau who finds themselves at war. It also features aother notable actors such as Mpumi Mpama, Khulu Skenjana, Omuhle Gela, Zenzo Nqobe, Mary Twala and so on.
She also wrote and directed three short films such as Out of Luck, Subdued and Between the Lines and had also featured on other films including While You weren't looking and Tell Me Something.
READ ALSO: Shashi Naidoo Biography: Age & Net Worth
Thishiwe Ziqubu has won numerous awards such as Best Actress in a Supporting Role at 2016 Africa Movie Academy Awards, Best Achievement in Script in a Tv Soap, Rhythm City at 2016 Golden Horn Award and Best Actress ina Feature Fil at 2015 Golden Horn Award.
Social Media Profile
Instagram – @Thishiwe
Twitter – @Thishiwe
Facebook – Thishiwe Zuqubu