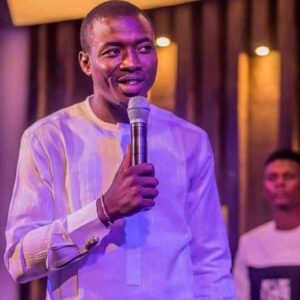 Theophilus Sunday is a Nigerian gospel singer born on May 9, 1987. He is well known for his spirit lifting songs.
Theophilus Sunday Profile
Date of Birth: May 9, 1987
Place of Birth: Nigeria
State of Origin: Kogi State
Occupation: Gospel singer
Net Worth: Not Estimated
Background
Theophilus who was born on May 9, 1987, originally hails from Dekina, part of Kogi State, where he also grew up.
He went to Ochaja Boys secondary school, Ohaja, Kogi State for his secondary education and had obtained a degree in Theatre Arts at Kogi State University (KSU) in Anyigba.
He also completed his mandatory National Youth service programme on November 5, 2012.
Career
Theophilus Sunday has been known to redeem souls and impact positively with his songs just like Judikay and GUC. He has ministered on different stages including several gospel events and Churches alike.
His songs have been a live changer to many youths and some of them include; Take Over, Yahweh, Take It away, Worship Tradition, to mention a few.
Theophilus Sunday Songs
Belong To You
My Desire
My Superman
Yahweh
Spirit Keep Me Hungry
Worship Tradition
Who Is like you Lord
My Life is yours
There is a place
Take Over
Associated With
Theophilus Sunday is a gospel singer just like Lawrence Oyor.