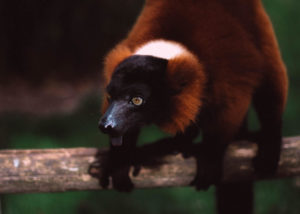 Africa is blessed with an enormous array of national parks. Our varied landscape, rich, dense flora, and a huge diversity of fauna means that each and every park has secrets all of its own.
Whether you're exploring one of the most famous rain-forest parks in Madagascar, or you stumble across a lush oasis in the middle of the city, one thing is for sure – you'll be in for a treat. Here are some of the secrets of our nation's greatest parks.
Masoala National Park, Madagascar

Although Madagascar is famous for its incredible diversity of wildlife, this little island still holds a handful of national parks that are true hidden gems.
The Masaola National Park is the biggest on the island, but there are areas of it that are less frequented by visitors. Towards the north of the park, you can embark on a hike where you are very likely to see aye-ayes. These mysterious creatures are thought to bring death and despair by locals. However, it's important not to take superstitions like this seriously if we want to protect their future.
These animals are incredibly endangered, so we must bear in mind that whilst there are unusual superstitions all across the world, very few of them are founded in fact. As well as aye-ayes you could be lucky enough to see lemurs, fossas, geckos and chameleons in the park. The plant life is also spectacular in this part of Madagascar, with more than 600 plant species calling the forest here their home, including the fascinating pitcher plant which survives by catching and eating insects.
Lekki Conservative Centre, Nigeria

Whilst many people head straight to the beach when they reach Lagos, the smartest tourists should make their way to the Lekki Conservative Centre.
This park covers 78 hectares of land and has been a green oasis in the centre of the city for nearly three decades. The Nigerian Conservation Foundation is responsible for running the park, so whilst it is indeed a popular tourist attraction, you can be sure that the focus is always on conservation.
During your visit, you should be sure to take the journey across the treetop canopy. This canopy is the longest walkway in Africa at just over 400 metres and though a beautiful walk, is probably not best suited to those who are afraid of heights! Animal lovers will particularly enjoy being able to see the animals up close. Peacocks, crocodiles, monkeys and birds make up the majority of the animals that live in the park, but one very famous resident is their giant tortoise.
This 95-year-old male is often sleeping in the sunshine, but if you're lucky you might catch him trundling around the park. The Lekki Conservative Centre is best visited during the dry season, as during rain the treetop walkway is often closed. Pack your hiking boots just in case, as parts of the park are truly wild and therefore can be a little muddy.
Mokolodi Nature Reserve, Botswana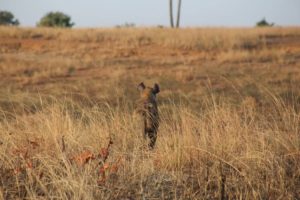 Located just 8 miles away from Botswana's capital, Gabarone, the Mokolodi park is famed for its conservation efforts.
Although not strictly categorized as a national park, they more than make up for this with everything else that they offer. As well as a game reserve, they also operate a rehabilitation sanctuary and an education centre. Mokolodi's white rhinoceros breeding programme is perhaps one of their greatest successes and, as such, it is possible for guests to book themselves onto a rhino tracking adventure, where you can learn to spot the prints and signs of these magnificent creatures.
The park is also the home of the countrywide Cheetah Conservation programme which seeks to bolster the wild cheetah population of Botswana. As well as rhinos and cheetahs, guests can expect to see giraffes, jackals, hyenas and the bizarre horn-bill bird.
If you can't get enough of the park then there are private campsites available there. You'll be well equipped with a comfortable bed, a kitchen area and an outdoor shower that's heated by a wood fire. It's wonderful getting back to nature and even better, being able to fall asleep under a clear night's sky.
This Is A Featured Post.