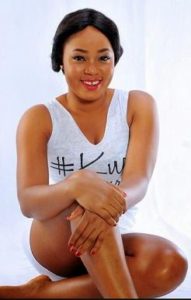 Tessy Oragwa is a Nigerian actress and model who hails from Imo state part of Nigeria.
She's popularly known for her role as Sylvia in the television series, So wright, So wrong.
She studied Business Administration at the University of Lagos.
Tessy joined the movie industry in 2000 and have starred in several movies such as Blind couple, Original sin, Holy serpent, Tower of Covenant, Sisterhood of Darkness and so on.
Despite her parents interfering at the beginning of her career, she was later allowed to follow her dreams.
Twitter @tessybaby31
Instagram @tessyoragwa
Facebook: Tessy Oragwa