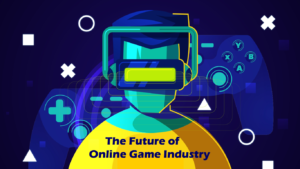 Like other gaming genres, online casino games have felt technology's impact. It has helped provide faster programs and responses and improved gaming mechanics. Hence, gamers and gaming developers owe some of their most significant milestones to technology.
Online games are the modern version of traditional offline video games. They enable gamers to play on the go, enjoy quality graphics, and earn money from their favorite games. They're a great way to relax, unwind, and make money.
Read on as we explore some instances of technology's impact on online games:
Speedy Internet
One of technology's impacts on online games is the speedy 4G and 5G networks. Before now, internet speed was a hindrance for many gamers, affecting their experience altogether. Technology plays a massive role in the spread of single-player and multiplayer online games.
Online video games used to be heavy, meaning gamers needed unique programs to play. In this era, however, 4G offers high internet speeds to allow gamers to play uninterrupted across the world.
Portability
Before now, heavy computers were the only devices that could support video games, which significantly hampered the games' spread. Today, however, gamers can access portable devices like mobile phones and other handheld devices to help them play games on the go.
3D Gaming
2D graphics pioneered video games, as it was technology's latest addition to gaming. However, the 1980s saw the onset of three-dimensional games, but the development barely had reached. Today, three-dimensional games dominate the market, with gamers preferring them over their 2D counterparts.
With features like computer-generated images (CGI), 3D gaming developers can create a hyper-realistic atmosphere for gamers to immerse themselves in the experience. It improves the game's appeal, shapes user-friendliness, and creates a life-like environment.
Artificial Intelligence
Artificial Intelligence is a modern development that automates manual features. It can also control gaming movement, gaming characters, and the virtual world. We see the benefits of artificial intelligence in our daily internet activities, as it automates online games and even mobile apps.
AI can improve gamers' experiences by playing against them in intelligent gameplay. The game developers tweak the game's parameters by allowing and limiting the game's characters. Hence, they use AI to customize the game's atmosphere and user experience.
Virtual Reality
Virtual reality (VR) is a near-reality, a modern technology replicating a virtual and game environment. VR is a three-dimensional, computer-generated atmosphere accessible to everyone with a compatible gadget. The features create an immersive experience, allowing gamers to feel and hear the game's realities.
VR has upped today's games' appeal. It attracts gamers, hooks their attention, and VR creates a market for gadgets and games.
Augmented Reality
Augmented reality (AR), like VR, is an engaging experience that combines computer-generated content with the real world. AR can operate in many modalities, such as auditory, haptic, olfactory, and visual. Developers use it to create a mix of virtual and real worlds, 3D graphics, and real-time interaction.
AR is an experience that bridges the physical and virtual worlds, but virtual reality completely overrides reality. It is over 75% real, while VR is around 75% virtual.
Online Servers
Online servers were instrumental to the worldwide spread of online games. They form the basis of the games, meaning that online games can't possibly run without them. Due to these impressive servers, millions of gamers can easily access their favorite games on the internet.
Online servers receive lots of traffic every day, so they use high-quality programs to maintain and secure them.
Touch Technology
Before now, video games relied entirely on buttoned devices and remotes. Therefore, it was hardly fathomable to imagine adaptive touch-screen technology in the gaming industry. However, the new wave of technological advancements reinvented the lines of possibility.
Several types of devices operate the touch screen technology, including smartphones, tablets, and even PCs. As a result, game developers are riding the wave by updating outdated systems and inventing revolutionary gaming features to satisfy gamers.