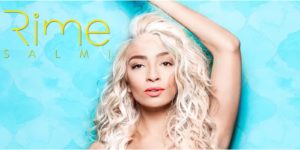 Rime Salmi is a Moroccan singer and songwriter born on August 20, 1989.
Salmi was born in Morocco and raised in Canada.
She's known for her powerful vocals and highly energetic performance which had distinguished her among others.
With her unique style of Moroccan-african-pop, she set trends rather than follow the crowd.
She also performs her songs in different languages such as French, English, Spanish and Arabic.
Rime started performing cover of songs on YouTube in 2012.
She came to limelight with her songs "Stop" and "Crazy Times" which gained massive airplay in over five countries which include Canada and Italy.
She released her debut EP "Flaw'd" in 2014 with the first single off the Ep "Just Cuz I Can" being featured on a who's-who list of major Canadian stations across her home country.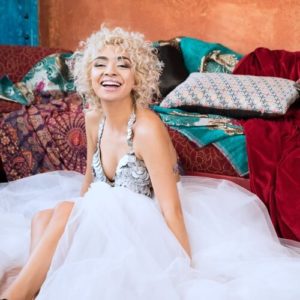 As at 2018, Rime collaborated with the Nigerian-American artist, Meaku on the single "Don't Wanna Hear It.
2019 has been a different one for Rime Salmi while releasing hit songs one after the other.
Songs
Made It
Don't Wanna Hear It
Just Cuz I Can
All I Want for Christmas Is You
Reason
If You Don't Tell
Gremlins
I'm a Mess
Listening No More
Social Media Profile
Facebook – Rime Salmi
Instagram – @rimesalmi
Twitter @Rimenow