Omoha Nduka John who is well known as Prince Omoha, is an award winning Hong Kong based Nigerian real estate entrepreneur, investor and philanthropist born on September 3, 1995. He is the Chairman and CEO of Prince Luxury group.
Prince Omoha
Quick Facts
Birth Name
Omoha Nduka John
Birth Date
September 3, 1995
Nationality
Nigerian
Occupation
Entrepreneur, Investor
Source of Income
Real Estate, Stocks, Mining
Net Worth
$4.2 million
Early Life & Background
Prince Omoha was born on September 3, 1995 in Abakaliki, Ebonyi State. He is a native of Umuebe, Ezzango in Ohaukwu local government area of Ebonyi State.
He obtained a Bachelor's degree in Political Science and now a Maser's degree at the Hong Kong University (HKU).
Career
Prince Omoha started as an entrepreneur at the age of 14 where he began to manage his father's motorcycle parts business in his hometown.
His father later shut down his motorcycle business and ventured into commercial real estate before he secured a political appointment.
Omoha's persistence and hunger for success had lured him to start his own business.
Everything changed for Omoha in 2008 when he ventured into mining business. After his arrival from Hong Kong, he established his own business, Prince Luxury Group Company in 2016 which has now become one of the leader in real estate sector in Nigeria. He is into residential Modern luxury homes in Lagos, Abuja and other parts of the country.
He is also a philanthropist who owns Prince Omoha Foundation to cater for the less privilege.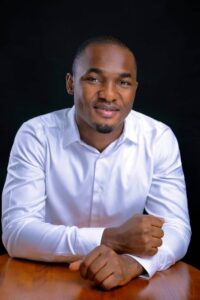 Awards & Nominations
Prince Omoha has received numerous award including the Next rated real Estate Entrepreneur of the Year. He has also got several nominations and listed among Forbes Africa 30 under 30 class (2021).
Net Worth
Prince Omoha is rated as one of the young richest and most influential real estate entrepreneur in Nigeria with an estimated net worth of $4.2 million.
Source: 360dopes.com