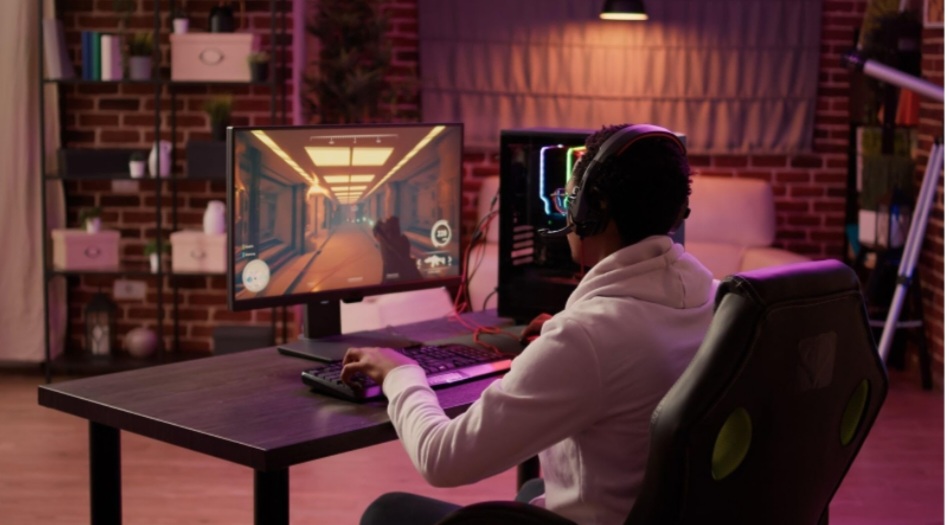 Africa is quickly becoming home to the world's fastest-growing video game industry. According to a 2021 study, the number of players in sub-Saharan Africa has risen to spectacular levels, reaching 186 million. In 2015, that figure was just 77 million.
In terms of revenue, Africa is also seeing huge numbers. For instance, consumer spending reached a record $290 million in South Africa. Nigeria followed closely with revenues of $185m, with Ghana ($48m) and Kenya ($38) rounding off the top four.
Part of the reason for this growth is access to a wide range of high-quality games. AAA titles are now being released by local developers, while indie gaming outfits keep churning out innovative games.
And of course, the old favourites remain ever popular, the list is endless. Let's take a deep dive into the games and genres responsible for the growth of the gaming industry in Africa.
The Rise of Online Gambling
Casino games, the National Lottery (and dreaming of big jackpots!), sports betting, you name it; in Africa, games of chance have always been popular. It's only now that we're seeing growth that reflects the levels of interest that exist in most countries.
With African gamers now being able to access them en masse with mobile penetration and access to high-speed internet both on the rise, the casino market is only just starting to show its true potential. Gamers are now also able to deposit funds in a variety of ways, with methods like crypto standing alongside traditional options like VISA.
What's also helped is that players now have a range of legal options out there, where it's also safe for Africans to play with their hard-earned money. And with sites like Playcasino.co.za being available to vet sites, it's no surprise online gaming is becoming increasingly popular. 
The most popular games tend to be the classics: blackjack, roulette, and poker. But of course, each has seen countless versions developed to improve variety and choice. Some versions of blackjack have a bonus component, for example, while live dealers have also become a favourite option amongst players.
Slots are perhaps where we've seen the most innovative additions, with graphics and gameplay going up a notch in recent years. Yet it's that juicy bonus round that keeps players coming back for more spins!
Locally-developed Indie Games
African gamers are used to being video game consumers, not creators. Titles are usually developed in the United States or other Western nations, not in Africa. But the last few years have seen a change in this trend, with locally-developed indie games seeing a spectacular rise.
Indie games can become massive success stories. Just because they start indie, doesn't mean they stay indie. Just think of titles like Among Us and Rocket League, not to mention Minecraft, one of the most successful games out there, period.
If we're going to talk about individual titles hailing from Africa, we can't have that conversation without mentioning success stories like Broforce and Visceral Clean Up, just to name a couple. These games are uniquely African, with gamers feeling that they finally have titles they can call theirs.
One of the reasons we're seeing the rise in indie game developers is the financial support from within. Just over a year ago, for example, Games Industry Africa partnered with developers to fund small studios with up to $10,000. 
These funds have been crucial in giving indie developers a chance to work on their games. There's a platform for developers, something to strive for. And with funding being made available, it's a fairly realistic option to start a game studio.
AAA Games
Of course, AAA titles will always be popular. With studios now churning out a gaming experience that beats most things that come out of Hollywood, it's no surprise African gamers continue to buy games like Last of Us 2, Grand Theft Auto V, and Elden Ring.
Sports will always drive interest in Africa, with any FIFA title being an almost instant sell-out at release date. Gran Turismo has once again released an excellent entry, while even Madden NFL 2022 is garnering interest from gamers (despite the NFL not being particularly popular on the continent).
Mobile Gaming
Our final entry is perhaps the most significant: mobile gaming. As we've already mentioned, mobile penetration has reached record levels. According to analysts, 615m people in Sub-Saharan Africa will have a subscription to mobile services by 2025 (equalling 50% of the population). 31% of these will have 4G+ internet access. 
This translates to a massive spike in the popularity of mobile games. Gamers on the continent follow the trends, downloading games like Candy Crush Saga, Coin Master, Roblox, Pokemon Go, and Call of Duty. On iOS, Rise of Kingdoms continues to rule.
What's Next?
In short, more growth. Gaming studios in Africa are growing beyond being 'just' indie options, with AAA titles on the verge of breaking out. Mobile penetration continues to rise, and with increasing levels of disposable income, players can afford to purchase games and consoles. For African gamers, things are certainly looking rosy.