Nkosikho Mbele is a petrol attendant who came to limelight for extending the act of kindness to a woman who had forgotten her bank card at Shell Ultra City outside Cape Town.
Mbele captured the hearts of South Africans after paying a customer's fuel at the Shell petrol Station where he works.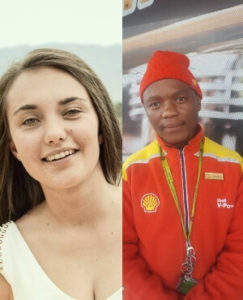 His act of kindness has brought about crowd funding as South Africans donated towards a Backabuddy account, a fund that amassed more than R469,000.
His kind heart was also recognized by the South African Shell chairman, Hloniphizwe Mtolo who pledged to donate R500,000 to a charity of his choice and also nominated him for an internal award.
Enough of his story and how gained stardom. Lets know more about Nkosikho Mbele personal details.
Nkosikho Mbele is a 28 years old who was born and raised in Lady Frere in the Eastern Cape, Nkosi.
Mbele was raised by his mother alongside his brother.
He came to Cape town at the age of 7.
Nkosikho Mbele grew up with a bible knowledge while spending most of his time in Church.