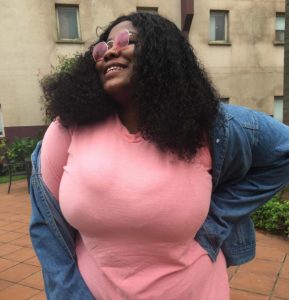 Big bold and beautiful, Monalisa Stepehn is a Nigerian plus-sized model, fashion designer, stylist born on March 13, 1992.
Monalisa is originally from Abia State but was raised in Lagos, where she spent most of her early years before residing in Abuja.
She studied Business Administration at the Federal Polytechnic, Ado-Ekiti, Ekiti State for her Higher National Diploma.
She is a socialite with a heavily endowed chest and curvy body.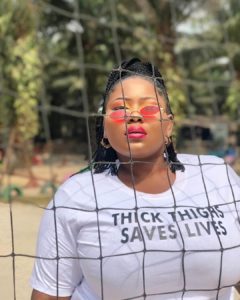 Career
Monalisa Stephen started modelling at the age of 19.
She's well known for sharing photos of her body on her Instagram page to show that she is confident and comfortable in her skin.
She could be easily identified with her massive front side.
She has been a video vixen for a lot of musicians.
She's a designer and also own a clothing line.
Stephen is also a body positive advocate, creative director and brand influencer.
READ ALSO: Sandra Benede Biography: Age & Pictures
Controversies
Monalisa has faced lots of controversies from being body-shamed to questioning her personal decision not to get married.
She was blasted by social media users for her decision not to marry. However she stated her reason to be based on her experience and not the fact that she hate kids and men. She also mentioned on her Instagram page that she wouldn't hesitate to adopt a child.
Here's what she wrote below:
I'm Under 30.
I don't intend to Get married or Have Kids.
Am Hardworking so I know I will make it. I want to continue to Help motherless Children and later adopt 2 as my own.
And as for Dick, I will be collecting it steady🤤 So help Me GOD❤️ Pls don't be Ignorant! This is not because I don't have someone who love me! This is a decision I made since I was 15. Thank you😀
Endorsements
Monalisa Stephen got a mouth watering endorsement deal with Naija Face Model, a brand that caters for everyone in all sizes and shapes. The endorsement came along with an official car, , a plot of land and other juicy benefits.
Check out more of Monalisa Stephen pictures below:
Social Media Profile
Instagram @monalisa.stephen