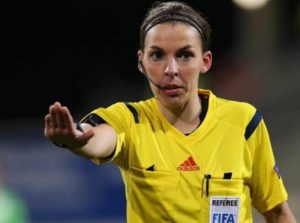 Stephanie Frappart becomes the first woman to officiate men's football match and not just at the lower level but at a professional major competition.
Frappart has been given the responsibility to take charge of the Super Cup between Liverpool and Chelsea.
She was known to have officiated the FIFA Women's World Cup final between the United States and Netherlands in Lyon. But the glory never ends there as she has been confirmed with several officiating opportunities.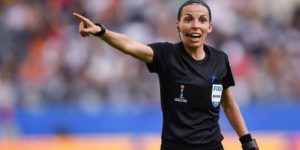 Here are some things you probably don't know about her below.
Stephanie Frappart was born on December 14, 1983.
She was born and raised in Val-d'Oise, France.
She is a French football refereee.
She started officiating since 2011.
She has refereed matches in the Championnat National, the third division of men's football in France.
Frappart became the first woman to referee in Ligue 2, the second tier of professional men's football in France, in 2014.
She also served as a referee at the 2015 FIFA Women's World Cup in Canada.