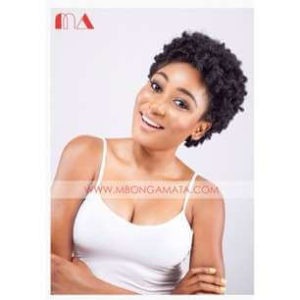 Mbong Amata is an award winning nollywood actress, model, and producer known for her debut in the movie "The Amazing Grace".
She has starred in and produced numerous movies including Black November, Forgetting June, Inale.
Mbong Amata is quite beautiful, creative and talented and here are the other 10 things you probably don't know about her.
1. Mbong's full name is Mbong Odungide Amata.
2. She was born in 1985 in Aba, Abia state part of Nigeria.
3. She's a tv host and produces her own talk show programme "The M-Show".
4. She emerged winner of Miss Akwa Ibom in 2003 and second runner-up for Miss Nigeria in 2004.
5. She has worked with A-list actors such as Vivica Fox, Clarion Chukwura, Belindah Effah, Kanayo O. Kanayo and so on.
6. She met her husband Jeta Amata in 2001, got maried in 2008 and later divorced.
7. Mbong Amata also had a daughter named Veno witth her ex-husband.
8. She's also the founder of Tickle – US foundation which caters for less priviledged children in Nigeria.
9. Asides acting, she has a music record label "Bong house media".
10. She's one of the most influential nollywood actress and most sought after with house in California, and an estimated net worth of $2 million.
You can reach Mbong Amata on instagram and twitter @MbongAmata