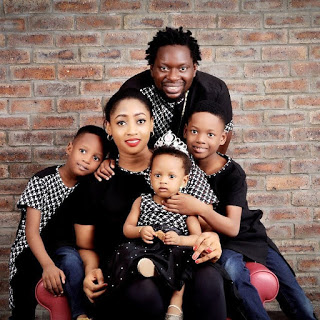 Comedian Klint da drunk was in a light mood this sunday morning when he shared the pictures of his wife and children in bed.

The popular comedian shared the photo below with the caption:
So these were the faces I woke up to today. I can't thank God enough for giving me such cute and Adorable wife and children. God is wonderful. Happy Sunday to everyone! May God bless and keep you all in Jesus Mighty Name.