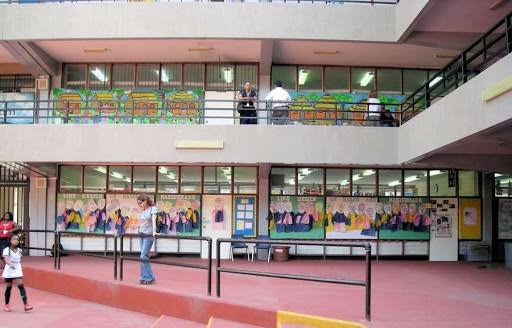 Education is very important for children and while some parents see it as an investment, some take it lightly. Some secondary schools in Nigeria are not just for the fainthearted when considering their tuition fees. Going by the expensive nature of these secondary schools, children from middle-class families may not be able to attend.
However, some of these secondary schools with high tuition fees are usually of very good international standards of their educational impact on the social aspect of life.
Below is the list of those schools:
1. American International School Lagos (AISL)
The American International School was founded in 1964. It was established for preschool to grade 12 where high school students graduate with a US High School diploma, with an option of earning an International Baccalaureate diploma.
The school has a population of about 600 students with most of them being Americans, while others are Britons, Canadians, Nigerians, Indians, Lebanese, South Africans and Israelis.
As of the 2022/23 academic session, their tuition fee is $28, 049 for Middle School, and $32, 165 for High School.
2. British International School (BIS)
The British Internationa School is one of the most expensive schools in Nigeria, having established itself as a leading British-style educational institution.
It is a multi-national, co-educational school for day and boarding students. It was founded in 2001 and is situated on Victoria Island, Lagos.
The students are well prepared for the IGCSE and Advanced Level Courses of Cambridge International Examinations (CIE). Their tuition fee is N6.1 million for day students and N8.1 for boarding students.
3. Lekki British International School
The Lekki British International School is well known as Nigeria's first British boarding school, as established in September 2000, in Lekki Phase 1, with the mission to create an environment where students can discover and develop their potential.
Their tuition fee is N4.6 million per anum for day students and N6.8 million for boarding students.
4. Grange School
The Grange School was founded in 1958 with the aim of providing the England standard educational system. It is situated in Ikeja GRA, Lagos.
Their tuition fee is N4.5 million for day students and N6.5 million for boarders annually.
5. Day Waterman College
The Day Waterman College was founded in 2008, with the mission to develop young people into leaders who will create the needed change in the country. It is located at Asu Village, close to Abeokuta, Ogun State, Nigeria.
The college is for only boarding students and their school fees is N5.3 million per session.
6. American International School, Abuja
Location: Plot 346 Cadastral zone B, Dummi, Abuja.
Tuition Fee: 4.3 million
7. Green Springs
Location: Olatunde Ayoola Avenue, Anthony, Lagos State.
Tuition Fee: N3,185, 200 for boarding students and N1,925, 200 for day students (per year)
8. Meadow Hall Schools
Location: Lekki, Lagos State
Tuition Fees: 3 million naira
9. Loyola Jesuit School
Location: Abuja
Tuition Fee: N2.8 million
10. Hill Crest School
Location: Jos, Nigeria
Tuition Fee: N2.6 million