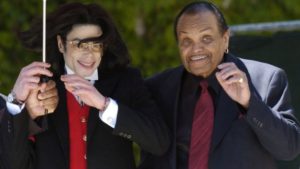 Michael Jackson's father, Joe Jackson was said to have been hospitalized for Pancreatic cancer on June 22, 2018 in Las Vegas but died five days later on June 27, 2018.
Joe Jackson who was born on July 26, 1928, had died on June 27, 2018 at the age of 89.
Here are the other 10 things you don't know about him.
1. He was born Joseph Walter Jackson in Fountain Hill, Arkansas, U.S as the eldest five children.
2. He was of African and Native American ancestry.
3. His father, Samuel Jackson was a high school teacher while his mother, Crytal Lee King was a housewife.
4. He was an American talent manager who had managed the Jackson 5 and the solo careers of Michael Jackson and Janet Jackson.
READ ALSO: Oprah Winfrey Biography: Age, Net Worth & Accomplishments
5. He had dreams of becoming a professional boxer while participating in Golden Glove competitons until he met his wife.
6. He got married to his wife, Katherine Scruse in 1949.
Joe Jackson and his Family pictures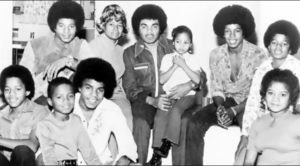 7. Joe Jackson had eleven children, ten with his wife Katherine which include; Maureen Reillette Jackson(born May 29, 1950), Sigmund Esco Jackson(May 4, 1951), Toriano Adaryll Jackson(October 15, 1951), Jermaine La Jaune Jackson(December 11, 1954), La Toya Yvonne Jackson(May 29, 1956), Marlon Davido Jackson(March 12, 1957), Brandon Jackson(March 12, 1957-March 12, 1957), Michael Joseph Jackson (born August 29, 1958 – June 25, 2009), Steven Randall Jackson(born October 19,1961), Janet Danita Jo Jackson (born May 16 ,1966) and Joh'Vonnie Jackson (born August 30,1974).
8. He also had granchildren from his eleven children.
9. He had a 1,000 square foot home in Las Vegas.
10. His net worth was estimated at $500,000 USD as at 2018.