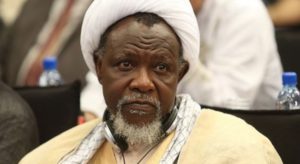 An outspoken and prominent Leader, Ibrahim El-Zakzaky is one that is ever bold to lead by example.
El-Zakzaky is an Islamic leader born on May 5, 1953 in Zaria.
He was described as "the de facto leader of the Islamic Movement in Nigeria" by Dr Iqbal Sidiqui.
He is multi-lingual, he can speak English, Hausa, Spanish and Arabic fluently.
Early Life & Background
El Zakzaky who is originally from Zaria, was born and raised in both Zaria and Kaduna state.
He is the fifth child of his father, Mu'allim Ibrahim who died in 1972.
He attended traditional Quranic and Islamic schools in Zaria.
He went to the Provincial Arabic School, Zaria and obtained a bachelor's degree in Economics at the Ahmadu Bello University where he graduated with a first class in 1979.
Islamic Movement
Prior to the Islamic movement, El-Zakzaky was the secretary-general of the Muslim Students Society of Nigeria (MSSN) at ABU in 1977 and Vice president (International Affairs) of the National Body of the MSSN in 1979. His activity in the society brought about the conception of the Islamic Movement in Nigeria which came as an independent body since early 1980s.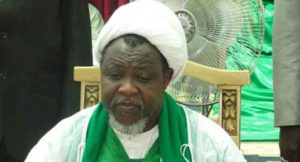 He is the Shi'a Muslim cleric in Nigeria and leader of the Islamic Movement.
The movement has established many schools known as Fodia schools. The movemnt also published newspapers and magazines in both English and Hausa Languages.
He has been jailed several times on charges of sedition by successive Nigerian regimes in the 1980s and 1990s.
Personal Life
El- Zakzaky is married to Zeenah whom he had nine children. As at now, only three of his children (One son and two daughters) are alive. others are no more.
He also lives in Kwarbai quarters in Zaria City.