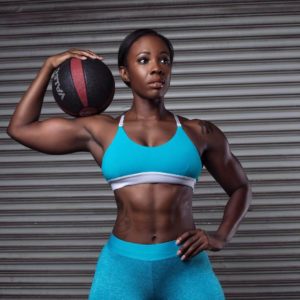 Frantzcesca Casimir who is well known as Fancy, is an American fitness model and media personality born on December 24, 1985.
Frantzcesca came to limelight for her fancy fit brand of work out.
Frantzcesca Casimir Profile
Date of Birth: December 24, 1985
Place of Birth: New York, U.S
Occupation: Fitness instructor, Media Personality
Height: 5 ft 8 in
Weight: 65kg
Nationality: American
Ethnicity: Black
Frantzcesca was born and raised in Brooklyn, New York.
She began her physical journey while she was in the army where she had watched a group of women doing Cross Fit.
She decided to give it a go and that was how fitness became an integral part of her life.
READ ALSO: Sache Lamonte Bio: Age, Net Worth & Pictures
She started her Fancy Fit Instagram account in October 2015 where she shared work out sessions, meals as well as transformations and that has led to many asking for help on their fitness journey including soldiers who wants to come off the over weight program.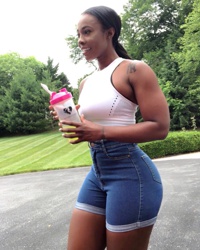 Casimir earned her NASM personal training certificate and began online training and program which include; build a body program, full body training and seasonal challenges.
Today, Franzcesca Casimir has become one of the powerful force in the fitness world.
You can reach her on Instagram @Fancy85fit and facebook – Frantzcesca Casimir.