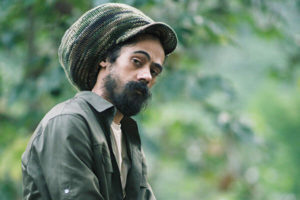 When you hear of Damian Marley, what comes to your mind? Is he related to Bob Marley? is he from Jamaica, does he sing reggae music?, all your question will be answered in this Damian Marley's wiki.
Damian Robert Nesta "Jr. Gong" Marley popularly known as Damian Marley is a Jamaican reggae singer and songwriter born on July 21 1978.
Damian is a versatile artist. Aside being a singer and songwriter, he is also a rapper and music producer.
He was born and raised in Kingston, Jamaica where his environment had shaped his musical lifestyle.
He is the youngest son of the legendary Jamaican reggae singer, Bob Marley.
Damian was born out of wedlock and outside of Bob's marriage to singer Rita Marley. He is the only son born to Marley and Cindy Breakspeare, Miss World 1976.
He was barely two years old when his father died. He has other siblings which include; Stephen Marley, Ziggy Marley, Ky-Mani Marley, Julian Marley, Rohan Marley, Cedella Marley
His father, Bob Marley had two brothers; Richard Booker, Anthony Booker and two sisters; Constance Marley, Pearl Livingston.
According to Bob Marley official website, he had 11 children: four with his wife Rita Anderson, two adopted from Rita's previous relationships, and several others with different women.
Damian Marley who is recognized by his incredible dreadlocks has achieved a lot in his music career but he never deviate from his father's legacy by adopting the Rastafarian faith.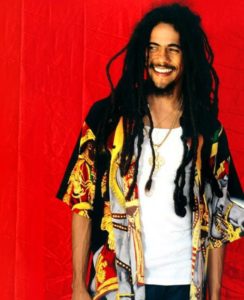 He has featured several top artistes across the globe including his recent one with the Nigerian afrobeat and reggae sensation, Burna Boy's single "Different" off "African Giant" album.
Career
Damian Marley started singing a a very tender age with musical influence from his father.
He released his first album Mr Marley in 1996, his second album "Half way Tree" in 2001 and the third album "Welcome to Jamrock" in 2005.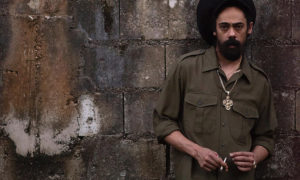 His 2012 collaboration with EDM producer Skrillex on "Make It Bun Dem" was a major hit across the globe and his hit "Welcome to Jamrock" was well received.
He later dropped a fourth studio album named "Stony Hill".
Damian Marley Songs
Patience
Speak Life
There For You
All Night
Affairs of the Heart
Welcome to Jamrock
It was Written
Medication
Love With A Quality
Road to Zion
Beautiful
Pimpa's Paradise
Khaki Suit
As we Enter
Hey Girl
Friends
R.O.A.R
Me Name Jr. Gong
Confrontation
For The Babies
Looks Are Deceiving
Slave Mill
Personal Life
Damian Marley has kept his private life secretive. He never revealed anything about his wife or girlfriend.
There was a rumor that Damian had a romantic relationship with Lisa Bonet but its not known if they are still together. Not telling things about himself doesn't hide the fact that he has two sons, Elijah and Christian Marley.
Top 5 Quotes From Damian Marley
The victory's found in truth, like innocence found in youth Self bdefeat is your own dispute".

We take for granted electricity, water, even concerts, Count your blessings".

My Father has been a voice of encouragement in times of desperation for so many people. But he died when i was so young that, for me, his music has been a way for me to get to know him better".

Fear not of evil.. Everyday dem flesh it grow old Changes of the time take the toll".

"Did you know the pen is stronger than the knife: they can kill you once but they can't kill you twice".
Awards
Damian Marley won Best Reggae Album and Best Urban/Alternative Performance for "Welcome To Jamrock".
READ ALSO: Burna Boy Biography: Age | Songs | Net Worth | Endorsement | Pictures
He won the Best Reggae Album for "Stony Hill" at the Grammy award
Net Worth
Damian Marley is one of the most influential Jamaican reggae singer with an estimated net worth of $20 million.
Watch Damian "Jr Jong" Marley – Living It Up (Official Video)
Social Media Profile
Instagram @damianmarley
Twitter @damianmarley
Facebook – Damian Marley