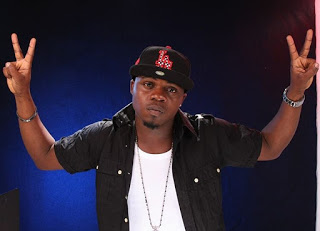 Oladapo Olaitan, popularly known as 'Dagrin' passed away this day, April 22, 2010 from injuries he sustained in an accident in front of Alakara police station, off Agege motor road, Mushin, Lagos on April 14.

Dagrin's influence is still been felt with the success of Olamide and other indigenous rapper. Interestingly, Olamide never met the Late Dagrin. Even without a physical contact, Olamide admits that Dagrin was instrumental as a forerunner of indigenous music, paving the way for the younger generation of rappers to prosper.
Below are the facts you may not know about the late Dagrin:
1. The rapper attended Meiran community primary school, Roseille nursery and primary school, Meiran community High school and college.
2. Dagrin's mother, Mrs Olaonipekun, was the second of his father's three wives.
3. He was 22 years old when he died in the car accident.
4. His father's speech at the candle light ceremony was the rap he did to the song he was featured in by YQ, titled "Efimile".
5. His car, Nissan Maxima, was a 2008 model and carried the number plate, DAGRIN 03.
6. His father's nickname is Nelly. He has a music store located at Meiran bus stop, 'House of Nelly sounds' store where he used to stay before moving to surulere.
7. The late rapper's body was brought into the cemetery for burial in a black Ebony Escalade Cadillac ESV 2007 model.
8. He got the nickname 'BarckOgrin' from the remix of the song 'Champion' which he was featured by Genaral Pype.
9. Dagrin's album CEO, was the most succesful rap album of 2009 in Nigeria.
Enjoy Soundcity special from two years ago for late Dagrin produced by Dro Ameh.