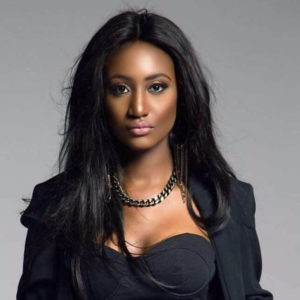 Bella Alubo whose real name is Mabel Oine Alubo is a Nigerian singer and songwriter born on August 9, 1993.
Bella obtained a bachelor's degree in Microbiology at the University of Jos.
Her father is an author and professor at University of Jos while her mother runs a primary and secondary school.
Bella Alubo is simply one of the new school artist with a sweet combination of talent and wit. Her style is an infusion of hip hop and Afro-pop.
She was an ex-model having emerged 1st runner-up at the 2010 Miss Tourism, Plateau and 3rd runner-up, 2011 Miss Plateau beauty pageant.
Career
Bella Alubo finds passion in music at a very early age. At first, she started to write stories, then it became poetry and then became song lyrics.
Just after her secondary school education, she began associating herself with some rappers and producers and by that time, she had been listening to and having some influences from the likes of American rapper, Lil Wayne.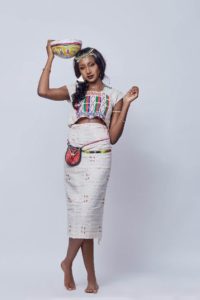 Her musical influence also came up as a result of residing in Jos town which is apparently a home for hip hop stars such as MI, Jesse Jagz and Ice Prince.
Bella soon gain confidence to record her first song, which is a cover of one of Knaye West's songs "Therapy", after listening to a female rapper on Tumblr.
She then came up with the cover to Falz's Karishika, MI's King James, Ice Price's More and so on.
Bella recorded her first official single "Testify" featuring Terry tha Rapman and "Tired" featuring Miss Tunes which was both released in 2015.
She came through with her first EP "Bella" in November 2015 and then followed it up with the second EP "Bella 2.0: Lucid Dreaming" as released in 2016.
She got signed in December 2016 to Tinny Entertainment record label, the label which accommodates the talented rapper, Ycee.
She released her third studio project "Re-Bella" Ep in 2018 which is a follow up to her Ycee joint EP "Late Nght Vibrations".
On the 'Re-Bella' EP, she was able to create a balance between her lifestyle and that girl next door just having fun creating beautiful songs.
The EP begins with a slow tune "Ask Bolaji" enlisting the cool vocals of BOJ followed by 'AIYA' which talks about relationship filled with lies and pains.
She also collaborate with Victoria Kimani on 'Your G' which gives a picture of what a power couple looks like.
Another single off the EP, Honey features South African singer, Sho Madjozi and of course one of the favorite song 'Animal' which talks about her vices.
READ ALSO: Ycee Biography: Profile, Age, Net Worth
The project really has a lot to offer, not to forget mentioning her feature with Ghanaian superstar, Efya on "Chale Wote" meaning 'Friends, Let go' and comes to a close with the song "Paradise" as Bella makes comparison of her love life and the beauty of her environment.
Re-Bella is simply a body of work that has ssen Bell as a brand new person with the fusion of R&B, catchy lyrics and pop tunes.
Bella Alubo is truly a talent to reckon with in the industry with her amazing vocals and unique music style.