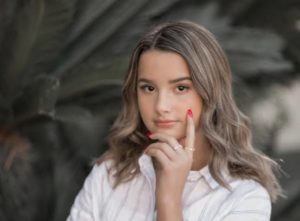 Juliana Grace 'Annie' LeBlanc is an award winning American singer, YouTuber, gymnast and social media sensation born on December 4, 2004.
Annie LeBlanc was born in Augusta, Georgia, U.S to her parents Katie LeBlanc and Billy LeBlanc.
She has two siblings; a younger sister named Hayley LeBlanc and an elder brother, Caleb LeBlanc who died from heart condition at the age of 13.
She also has a height of 5 feet 3in.
Career
Annie began taking gymnastics classes when she was 2 years old where her family started posting videos of her online at the age of 3.
Annie became popular as one of the three siblings featured on the family vlog YouTube channel, Bratayley.
She became known on the app musical.ly under name presshandsstands7 and later changed it to annieleblanc while earning over 13 million followers.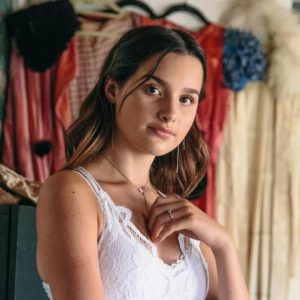 She also stars on the Brat web series Chicken Girls, A Girl Named Jo, and "We Are Savvy".
She has also featured in numerous films and TV series which include; Mani, Overnights, Cousins for Life, Sunnyside Up and so on.
She began to post her gymnastics tutorials in 2008 on YouTube channel, Annie LeBlanc, formerly known as Acroana.
She released her first single "Ordinary Girl" in December 2017 which was followed up with several singles such as; Little Things, Picture This, Somebody's Heart and so on.
Songs
Play Nice
Girl Time
Over It
Ordinary Girl
It's Gonna Snaow
Fly
Little Do You Know
Utopia
Birds of a Feather
Photograph
Somebody's Heart
Little Things
Picture This
Two Sides
Dancing on the Ceiling
Swear by the Moon
Who You Are
StayOver Getting Over You
Personal Life
She is said to be in a relationship with Asher Angel whom she started dating in 2019
However, there were speculations that she was dating Hayden Summerall after the two had collaborated on YouTube cover of 'Little Do You Know" by Alex & Sierra.
READ ALSO: Loren Gray Biography: Age, Songs, Height, Net Worth & Pictures
Awards & Nominations
Annie LeBlanc has won numerous awards such as Choice Music Web Star at Teen Chocie Awards (2019) and Muser of the Year at Shorty Awards (2018).
She also got nomination for kids and Family at Streamy Awards (2017) and Acting in a Drama at Streamy Awards (2018).
Net Worth
Annie LeBlanc has an estimated net worth of $800,000.
Social Media Profile
Instagram @annieleblanc
Twitter @annieleblanc